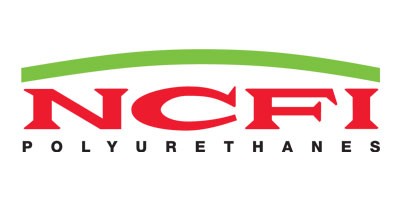 NCFI'S

UNITED STATES OF SPRAY FOAM
Highest quality materials on the market today, or tomorrow
Legendary customer support
Advanced training that gives you the upper hand in business, application, and safety
We sell and service the finest equipment
Experience. We pioneered the use of SPF in the US in the 1960's and we're still leading the way

Join NCFI's United States of Spray Foam™ to get in on the coming boom.
The All-American company, NCFI Polyurethanes, began formulating and manufacturing spray polyurethane foam (SPF) systems way back in the 1960s. We pioneered the research and development of uses for SPF in roofing, residential and commercial buildings. We still lead the way. Our products are the most reliable and most tested in the US. Our experience means you can trust our products every time, and feel secure we're supporting you and your business around the clock.
Our SPF and GPF products are known as the highest quality, most consistent, most reliable in all climate zones in the industry. Our training gives applicators the knowledge of building science, equipment, and spraying our foams it takes to compete and succeed. Ask around and you'' quickly find our customer support is legendary.
We also sell and service foam mixing and dispensing
equipment
, and custom rigs to give end-users a single, experienced, American source for all their foam needs.
Join The UNITED STATES OF SPRAY FOAM now.
OUR HISTORY
NCFI was organized in 1964 by Dr. H.W. Bradley, a research chemist and member of the original team that discovered urethanes, and Barnhardt Manufacturing Company, a leading manufacturer of fiber cushioning materials whose founding dates back to 1900. Soon after its organization.
NCFI began formulating foam-in-place systems for insulating cold storage buildings. NCFI expanded the product line with development of highly successful systems for roofing applications, multiple types of commercial insulation and residential insulation, taxidermy, specialty moldings, and marine applications. NCFI provides equipment and application training, engineering expertise for specifications and designs, and a professionally trained contractor base for spray foam applications.
NCFI's R&D center, with full development and testing capabilities, is unique among spray polyurethane foam systems suppliers in the United States.
Company Tags & Service Areas
United States
North Carolina
Mount Airy
27030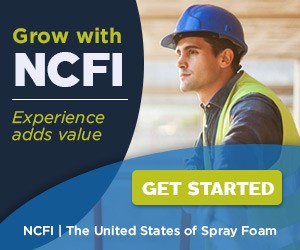 Address:
1515 Carter St. ,
PO Box 1528


Mount Airy

,

North Carolina

27030




United States

Phone:

(800) 346-8229

Fax:
(336) 789-9586