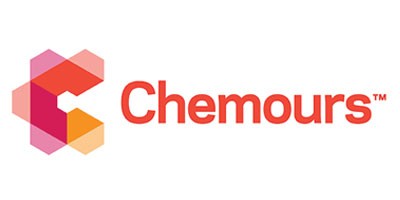 We are catalysts for change. Our chemistry makes processes more efficient, products more valuable, and businesses more competitive. We are also catalysts for better. We help meet global demand for higher living standards in ways that are safer for everyone.

By 2030, the global middle class will more than double in size, from 2 billion to 4.9 billion people. That translates into billions of people wanting not just better things, but better lives. It is here at the intersection of demand and opportunity that The Chemours Company vision of higher value chemistry can make a difference. We seize new opportunities to meet the challenges of this unique moment in time, with products that are not only more efficient to make and to use; but also more reliable, safer, and more environmentally responsible.
We have evolved the chemistry of automotive air conditioning and created Opteon™ YF, a refrigerant with a 99.9% reduction in global warming potential (GWP).* We expect HFO technology including Opteon™ to be in over 18 million vehicles by the end of 2016.
We are changing the chemistry of pigments, offering Ti-Pure™ Select TS-6300 for paints that can cover in one coat.
We are energizing the chemistry of solvents, enabling rapid, low-cost growth in the Latin American mining industry with our sodium cyanides.
No one country has a monopoly on innovation, which is why we place such a high importance on our lab facilities around the world. In fact, we have technical centers and R&D facilities located at a number of our production sites, 10 stand-alone labs spread across the major regions of the world. These locations give us the opportunity to collectively find solutions by harnessing the brainpower of our partners in China, Switzerland, the US, and more.
We power global change on a molecular level.
Chemistry is a living thing. It is always evolving and changing, like us. Our focus is on harnessing the power of chemistry as a catalyst to help the ordinary become the extraordinary—this is our commitment to becoming a higher value chemistry company. We collaborate with customers to make cars cooler, homes warmer, food fresher, colors bolder. We use chemistry to change lives, shape markets, and redefine industries, and we do it one improvement at a time.
Opteon™ 1100 (HFO-1336mzz) is a superior low global warming potential (GWP) foam blowing agent from the Chemours Company—a global chemistry company with leading market positions in fluoroproducts, titanium technologies, and chemical solutions.
Opteon™ 1100 enables up to a 99% reduction in the GWP of spray foam blowing agents, while offering higher R-value potential.
Opteon™ 1100 Performance Benefits:
• No Ozone Depletion Potential (ODP)
• Low GWP [100 yr ITH = 2.0 (AR5)]
• Reduced greenhouse gas emissions
• High energy efficiency
• Superior chemical stability
• Extended shelf-life
• High foaming efficiency (equal weight substitution in some cases)
• Low conversion cost (no need to change equipment)
• Non-flammable
• Low vapor thermal conductivity
See the benefits firsthand in our video case study of an Opteon™ 1100 residential installation:
Opteon™ 1100 CO2 Reduction Potential
Down with CO2, Up with Energy Efficiency
See the estimated reduction in atmospheric CO2 that Opteon™ 1100 could make.
Making Better, Greener Insulation a Reality
Demand for increased energy efficiency, global regulations, and environmental concerns are converging to drive demand for better insulation. The Chemours Company recently broke ground on the world's first full-scale production facility for Opteon™ (HFO-1336mzz). Located in Changshu, China, the plant is expected to begin production mid 2017, so now is the time to get your technical questions answered. Click here to contact the Opteon™ 1100 team.

Company Tags & Service Areas
United States
Delaware
Wilmington
19899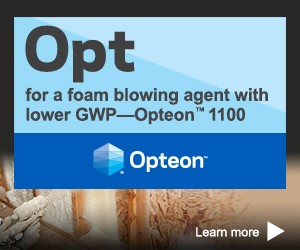 Address:

1007 Market Street




Wilmington

,

Delaware

19899




United States

Phone:

(302) 307-1549