Logan Manifold - SprayWorks Equipment Group
Logan Manifold - SprayWorks Equipment Group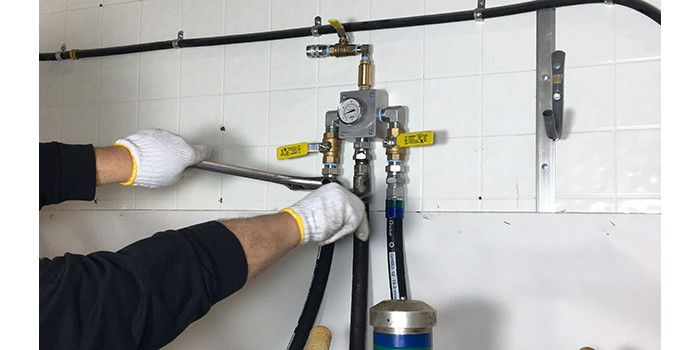 What is it?
The Logan Manifold is a simple adapter for your material – allowing you to easily changeover from Open Cell to Closed Cell in less than 10 minutes.
What makes it unique?
The Logan Manifold was designed as a result of multiple tech calls from customers who had crossed over material and destroyed hundreds of dollars of material while on the job. With the Logan Manifold, contractors remove the risk of crossing over material and destroying equipment. Contractors experience only eight ounces of material waste – compared to five gallons of waste with traditional change over methods. It eliminates the risk of contamination with zero solvent or water waste.
The Logan Manifold is easy to operate and takes only 10 minutes or less. The YouTube video below is a simple tutorial on how it operates – making it easy for even new applicators to change material without costing you hundreds as a result of simple mistakes causing cross over.
0% chance of drum contamination

0% solvent or water waste

reduces labor

eliminates hazmat waste

no mess

recapture and reuse material in the machine and hose

reads incoming material temperature

quick installation

Who is the product made for?

Anyone working with multiple Polyurethane materials.
Contact Details
Name: SprayWorks Equipment Group
Phone No: 330-587-4141
---
Logan Manifold - SprayWorks Equipment Group