Graco Fusion PC Gun- Spray Foam System
Graco Fusion PC Gun- Spray Foam System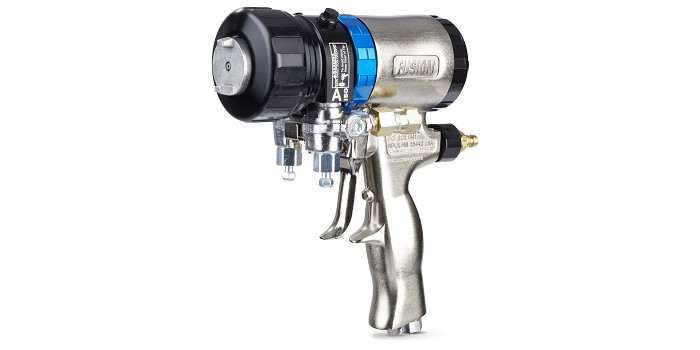 What is it?
1. What is the product?
The Graco Fusion ProConnect (PC) Gun is The Fusion is the fastest Fusion air purge gun to rebuild. It is comprised of a Graco factory-built and tested all-in-one design cartridge assembly, and a unique mix chamber and fluid housing
2. What makes it unique?
The Fusion PC cartridge combines 15 different parts into 1 part that is quickly and easily removed from the gun Accessing the mix chamber in the Fusion PC is now easier to access as it does not require having to disassemble the gun.
This gun provides a reduced cost on gun rebuilds, reduced downtime on jobs and cross contamination is kept only in the cartridge.
3. Who is the product made for?
The Fusion PC is made for SPF and coatings contractors
• Who specialize in high output SPF applications.
• Who specialize in spray foam insulation.
• Who specialize in spray foam roofing.
• Who specialize in waterproofing.
• Who specialize in weatherization
Contact Details
Name: Spray Foam Systems
Phone No: (877) 737-4362
---
Graco Fusion PC Gun- Spray Foam System