Boss High-Volume Upgrade System - SFE&MFG
Boss High-Volume Upgrade System - SFE&MFG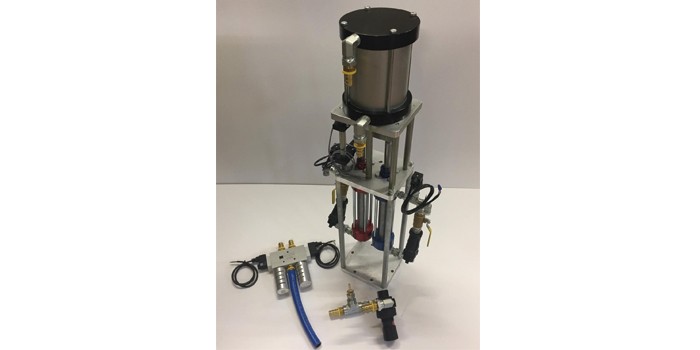 What is it?
The Boss High-Volume Upgrade System will boost your on-the-job productivity and quality, which will equates to higher profits for you!
Why is it unique?
Increase in Performance = SAVING TIME

Up to a 50% increase in output = SAVING MONEY
SAVING TIME + SAVING MONEY = INCREASED PROFITS
30-Day Money Back Guarantee = No Risk!!!
The expanded volume produces amazing results for 01, 02 and 03 chambers:
You'll see up to 50 pounds per minute of output!!!
Unmatched dynamic pressures for the best material atomization!
New system features:
Ability to retrofit an existing Boss machine. Simple and quick installation!! ( Just unbolt the existing tower assembly and bolt on the new High-Volume Upgrade System.)
Rugged and built to last

MADE IN THE USA!
Who is it made for?
Spray-foam professionals who want to see an immediate increase in the output of their Boss Machines after installing the High-Volume Upgrade System.

Take your Boss Machines to an even higher performance level, WE GUARANTEE IT!
Contact Details
Phone No: 800-640-BOSS
---
Boss High-Volume Upgrade System - SFE&MFG