Watch, Listen, & Learn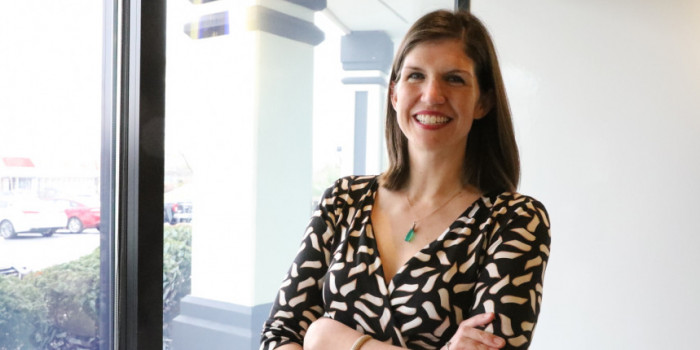 Spray Foam Magazine – Winter 2020 – Spray Foam Magazine sat down for a conversation with Wells Bullard, President and CEO of Bullard, about why understanding hazards and developing innovative protective solutions has always been important to her family.
Why was human safety so important to your family lineage, and how have you made this a key feature today? My great-great-grandfather, Edward D. Bullard, started the company in 1898 as a supplier of carbide lamps to miners. It was his son, Edward W. Bullard, who invented the first industrial hard hat and transformed Bullard into a safety equipment manufacturer. My great-grandfather was a compassionate and smart man. He was always looking for innovative ways to keep workers safe on the job. He invented the hard hat to protect miners from falling debris. He also invented the first supplied-air respirator for workers who were sandblasting the Golden Gate Bridge. Protecting workers is in our DNA. I'm proud that our company was worried about protecting workers' safety since before there were any industry regulations or requirements. My great-grandfather set the standard for safety by carefully watching and observing workers, much as we continue to do today.
How has Bullard changed in the last 122 years? A lot has changed in 122 years regarding material science, technology, automation, regulations, etc., and Bullard has been on the forefront of a lot of these changes. We have stayed true to our founding principles of understanding the needs of our customers and have evolved based on their needs and the changing landscape of the safety industry. We carefully watch our customers work and listen to their needs, so we can deliver solutions that allow them to be safer, more comfortable, and more productive. That's our formula for success: watching, listening, and learning. Our company vision is to advance human safety to enable long, healthy, productive lives through innovative solutions. To be true to our vision we need to understand the hazards our customers face while on the job. It's understanding those hazards and developing innovative protective solutions to deliver the workers confidence and peace of mind.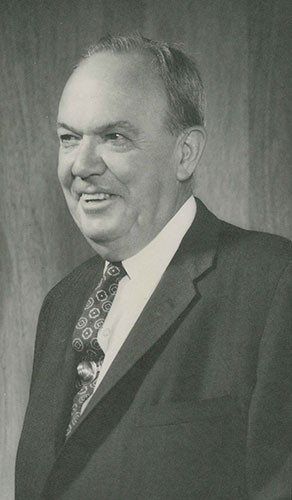 Edward W. Bullard invented the first industrial hard hat in 1919 setting the company's foundation as a safety equipment manufacturer.
Did you always see yourself entering into the family business? Growing up, my parents made it clear that I was neither entitled nor expected to be part of the family business. Joining Bullard was 100% my choice. Since I was young, I've always been passionate about our customers and how our incredible employees work to protect them. I am very passionate about our mission and feel incredibly lucky to lead this Company because what we do really matters.
How is Bullard servicing the spray foam industry and what products are proving to be popular in the SPF industry? We have a robust offering of respiratory protection products for workers to choose from depending on their specific jobsite. Our line includes supplied-air respirators with full-face masks and loose-fitting hoods, portable air quality boxes, and a variety of pumps. All our respirators are NIOSH approved, so workers can feel confident that they are being protected in the harshest environments. The work performed by spray foam applicators is difficult, which is why our respiratory protection products are designed for on-the-job comfort. Our most popular products for the spray foam industry are the Spectrum Full-face Mask, Ice Pump, and our new AirGuard Portable Air Quality Box.
Innovation has been a major contributor in Bullard's success, starting with the invention of the Hard Boiled® Hat in 1919. In recent years, what would you say has been Bullard's groundbreaking product? We are constantly bringing innovations to our customers, with the intuitive AirGuard Portable Air Quality Box being our latest innovative product for supplied air users (and many spray foam applicators). If I had to choose just one groundbreaking product in recent years, I would choose our QXT Thermal Imaging Camera. Bullard was one of the first manufacturers to bring the declassified thermal imaging technology to the fire service two decades ago, and we've been innovating on that product line ever since. Firefighters use Thermal Imaging Cameras to "see" through smoke, to find victims, identify hot spots, and size up the fire in order to save lives and property. The QXT was developed with firefighters and touts the longest battery run time, best image quality, ergonomic form factor, wireless charging, and "Bullard Tough" durability. Bullard makes tools that workers in hazardous environments can depend on, and the QXT is a great example of how we innovate specifically for our users.
Tell us about Bullard's work with the University of Kentucky? We are so grateful to have an incredible partnership with the University of Kentucky, especially the collaboration with the College of Engineering. It's wonderful having UK in our backyard to funnel innovative ideas through and tap into their resources for technical training and expert advice. We are fortunate to have UK graduates and interns as part of our product development team. We also partner with UK's students in the graduate program on business projects where students gain problem-solving skills and we benefit from gaining diverse perspectives on our business.
How has COVID-19 impacted Bullard? We were immediately called to serve and protect both frontline healthcare and other critical essential workers during the COVID-19 pandemic with a variety of our products—especially respirators, hoods, and face shields. We acted immediately by mobilizing our workforce to increase our capacity on critical items, so we could supply PPE to as many people as possible. We were able to accomplish this by focusing first on keeping our own employees healthy and safe, so that we could continue to protect others. Our sales and marketing teams came up with really creative ways to engage with our customers virtually, and we developed a new healthcare face shield in a matter of weeks versus months to meet the pandemic need. Our mission has been very clear, and our incredible employees have demonstrated exceptional flexibility and focus to serve customers around the world.
What gives Bullard a competitive edge? It starts with our founding principles of listening to our customers' needs and developing innovative product solutions to meet those needs. We've kept our competitive edge through advanced engineering technologies, research and development, and our continued commitment to developing differentiated, high-quality products designed with worker safety in mind.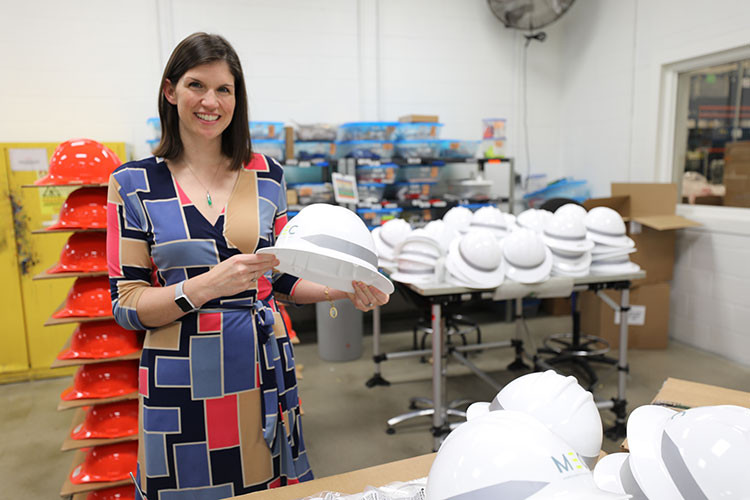 Today, hard hats are just one of the many safety products manufactured at the Bullard plant in Cynthiana, KY.
Bullard has an international business operation. How has the company navigated and understood different global markets? We have a diverse portfolio of products that offer solutions to workers around the globe. To be globally successful, we must bring solutions that serve the different needs and standards of workers in different parts of the world. We have an incredible team of employees in the Americas, Europe, Asia-Pacific, and the Middle East who have a pulse on the market by engaging with our customers where they are. We also leverage the expertise of our channel partners around the world to expand our reach domestically and internationally.
In the international community there is still some prejudice towards women leaders. What advice would you give to women who are trying to build up their own careers? The advice I would give to anyone building their own careers is the same. First, find something that inspires you. Second, identify and play to your strengths. Third, ask for what you want. Specifically, to women, I would recommend that we all work to support each other and find ways to actively nurture, mentor, and challenge each other as we build our careers. I am a very strong believer in diversity of thought leading to better decisions, so I encourage all of us to seek input from a diverse group of people and to actively include different viewpoints. Driving inclusion and diversity will enable us to solve the problems of the future.
If you were to write a letter to your younger self, what advice would you give? I think I would believe the advice my mom gave me when I was younger: there's no one right path. There are lots of great outcomes and hard lessons and great learnings along the way on whatever zig-zag path you take. Choose to be on the path with people who make you better—who challenge you, broaden your perspective, support you, love you, and make you laugh.