VersaFlex Launches South America Division and Appoints New Business Manager to Lead the Unit
VersaFlex Launches South America Division and Appoints New Business Manager to Lead the Unit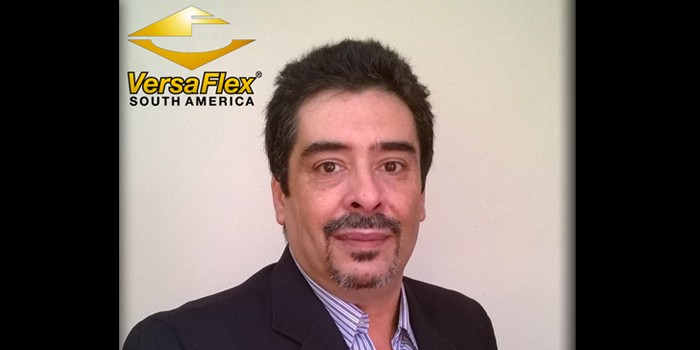 SAO PAULO, BRAZIL – April 21, 2016 – VersaFlex® Inc, - The Polyurea People® is proud to announce that Fernando Costa will become the Business Manager of its new South America Operation. Mr. Costa is no stranger to the protective coatings industry. With nearly three decades of experience in the chemical industry and over 10 years of experience in the polyurea and related coatings industry, Costa holds a degree in Chemical Engineering and has worked to formulate and manufacture products in a variety of industries, including paints, coatings, ceramics, and nanotechnology.
Most recently, Fernando was the CEO of Marmai Company, Ltda. of Sao Paulo, Brazil. Costa has worked tirelessly over the past 4 years with Marmai to educate, improve, and advance the polyurea protective coatings and linings industry in South America. Fernando's background will assure a seamless transition to his new role with VersaFlex Incorporated.
"The decision to join VersaFlex, Inc. was easy, as it is the world leader of pure polyurea technology," said Costa. "It is important to use the highest quality coatings systems, as it yields the best possible results in each application."
RELATED Polyurea University Master Polyurea Applicator Degree Earned by Abraham Bosman, SSPC Awards Dudley J. Primeaux & Todd A. Gomez Outstanding Publication Award , Andy Schultze Joins VersaFlex as Marketing Associate

With VersaFlex, Fernando's primary objective will be to establish VersaFlex South America as the premier polyurea coatings and linings systems supplier in the region. He will oversee all South American business as it relates to VersaFlex Incorporated. He will work to further educate and advance the polyurea protective coatings and linings industry in the region.
"Fernando has been a great asset to us as a business partner," said David Cerchie, President of VersaFlex. "I am confident Fernando will continue his success in South America with VersaFlex as our Business Manager of South America."
VersaFlex is no stranger to the South American market having successfully completed applications using a variety of VersaFlex's high performance polyurea systems during the past several years. However, due to market growth and the success of Mr. Costa, it will begin a full scale strategic launch, with the introduction of VersaFlex South America and a new website.

The site, www.versaflexsa.com, will offer product information, project profiles, product safety data sheets, and a wealth of technical support information, including: webinars, white papers, and e-books. Materials will be offered in English beginning April 4, 2016, with translations in both Portuguese and Spanish landing on the site shortly thereafter.
VersaFlex South America is committed to providing outstanding technical support, world class training, and only the highest quality polyurea protective coatings and linings systems to South America.
"We are excited to announce the launch of VersaFlex South America and to make our full line of pure polyurea systems available in South America," said Mr. Cerchie. "South America provides unique opportunities, and we look forward to the launch of the new website and Fernando joining the VersaFlex team."
To further the education of polyurea systems in South America, Costa will partner with Polyurea University, and its head instructor, Dudley J. Primeaux, II, PCS, CSI, to offer it's world-class training classes in South America throughout each year
About VersaFlex Incorporated: VersaFlex Incorporated formulates, manufactures and supplies pure polyurea coatings, liners and joint fill sealants for a wide variety of industrial, commercial and maintenance environments. VersaFlex is ISO 9001:2008 Quality Management System compliant for both Polyurea Coating Manufacturing and Design. VersaFlex is a proud supporter of Polyurea.com and endorses quality hands on polyurea training through the Polyurea University in Houston Texas. For more information about our full line of products, please contact us.
Contact Details
Name: Andy Schultze
Email: Email Us
Phone No: 913-321-9000
VersaFlex Launches South America Division and Appoints New Business Manager to Lead the Unit