Under One Roof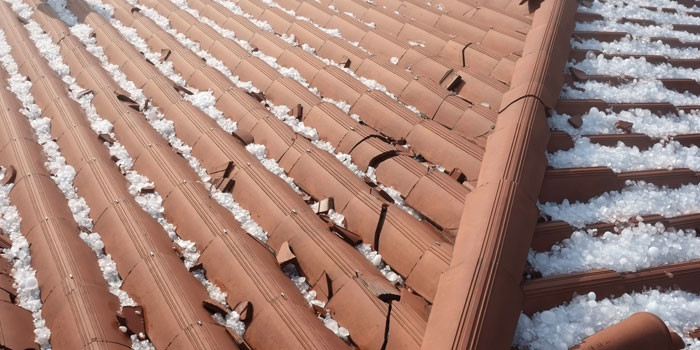 Spray Foam Magazine – Fall 2020 – Alpha Public Adjusters has a background that runs deep in the roofing and spray foam business. Tim Adams is the owner of Alpha Public Adjusters, a company who states that their mission is to make sure policyholders receive all the benefits they are entitled to after a property damage loss and to use their expertise to reduce stress, speed up the claim timeline, and prevent costly mistakes.
Back in the late 60s and early 70s, Tim's dad was a claims manager and owned independent adjusting agencies. He weighed in heavily in the roofing business and was passionately involved in the claims process for roof damage. He even became a pioneer in the fluid-applied roof systems and invented the Kold King Applicator, a roofing spray rig designed for installing specialized roof systems. Several years later, he added spray foam roof systems to his roofing arsenal.
In 1980 Tim went to work for his dad in the family roofing business starting out as a laborer and eventually buying part interest in the company in which he is still involved today. Keeping it all in the family, Tim's son became interested in the business and is now a certified BASF spray foam installer.
Tim's dad not only taught him the roofing and spray foam business but also in the late 80s taught him how to negotiate disputed hail damage roof claims with insurance adjusters. Back then, it was acceptable for a roofing contractor to be involved in any disputes with the insurance adjuster; however, law changed in 2013 with the passing of House Bill 1183 making it a third class misdemeanor for a contractor to negotiate a claim with an adjuster or even discuss the insurance policy in any way. Tim knew it was necessary to get a public adjuster's license in order to continue to help contractors get the maximum benefits on hail damage claims which became his specialty. Tim states, "Over the years, we have established some very high-tech proprietary methods and equipment for proving hail damage to spray foam roofs and just as importantly, to prove the proper scope of work for the repairs." He says that these claims are woefully underpaid nearly all the time.
One example Tim shares is when the adjuster pays to replace a silicone coating, they should also pay an additional $7 per square (100 sq. ft.) for back rolling the silicone coating. He emphasizes, "Unfortunately, it's not enough just to know to ask for this, you also have to be able to support it with a letter from the manufacturer, and you have to be able to use the verbiage in the insurance policy that requires the insurer to put the insured back in pre-loss condition with like kind and quality. That is the catch-22 for contractors, who are not allowed to discuss the insurance policy with the adjuster in any way."
A recent audit of thirty-one hail damage roof claims showed that adjusters paid $439,000 on those claims. According to Alpha Public Adjusters, after they became involved with the claim, the insurance companies paid $9.86 million on those same claims. Tim's family history in the roofing and spray foam industries has given him a definite advantage when helping his customers gain maximum benefits when filing roof damage claims.