The Writing's On the (and in the) Wall
The Writing's On the (and in the) Wall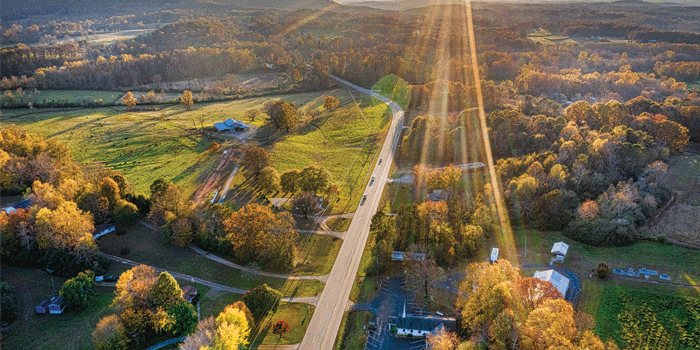 Spray Foam Magazine – Show Issue 2020 – Just 37 miles outside of Atlanta, Georgia, nestled in the quaint historic southern town of Cartersville, there is a story to be told. In fact, many a story to be told as Spray Foam Magazine interviewed Scott Eicher, owner of Fusion Foam, about one of his most memorable and profitable projects, the home of a prominent New York Times bestselling author. Cartersville is often referred to as a small southern town with big-city culture and Scott's largest and most profitable job to date stands majestically atop a hillside in Bartow County. The structure is a virtual fortress due to this custom home's construction which includes practically every square inch of the 47,000-square-foot mansion being spray foamed. The exterior was constructed with block filled with rebar and concrete, then two-by-eight wood framing set off of the block walls, all then having the foam applied exceeding code requirements at the enthusiastic request of the owner.
The general contractor for this new construction project, which began in 2007, was Lyle Jobin who originally recommended spray foam for the roofline and exterior walls. Scott Eicher submitted his bid along with two others and due to the massive square footage and feeling that the hands-on owner might want to add as they went along, he bid this particular job as price per set instead of price per square foot. This proved to be a good move for this ever-evolving project. When asked about working with the general contractor on the job, Eicher referred to Jobin as, "A pleasure to sub for and work with on this project that often changed daily, but always with positive end results." This project exceeded code per the owner's request making code officials extremely happy, not to mention Scott Eicher.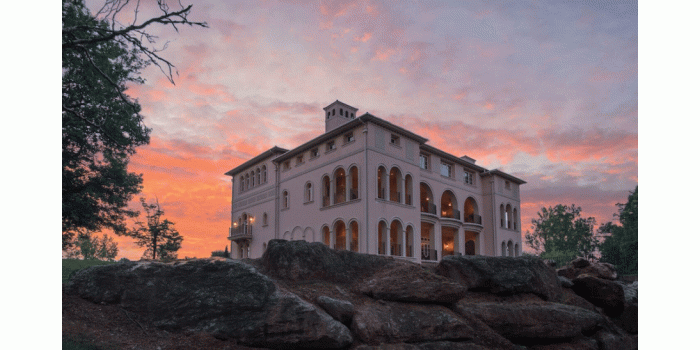 Photos by ABBY SCHACHTER, originally published by MANSION GLOBAL
The author/owner of the home was heavily involved with practically every aspect of construction of this very unique custom home and Eicher worked closely with her throughout the entire project. He stated, "Once she saw the foam being installed at the roofline and realized what the foam actually did, she decided to add it to the entire house." Originally, it was the building envelope and sprayed for the purpose of saving on energy consumption. After adding the foam to the roofline, exterior walls, interior walls, sub-floors, behind the steps, A/C runs in the walls, arch ceilings in hallways, bell tower, movie theater, elevator, garage, and other areas, the home became, not only energy efficient, but virtually sealed from outside infiltration of pollutants such as pollen and dust. Eicher recalls that he would spray the master bedroom along with several other rooms and then the owner would inspect and ask for more foam. He re-sprayed the walls each time she asked, making the walls five to eight inches thick. He added that "She really was a pleasure to work for and that she was ecstatic about the use of foam throughout the entire process."
The brand of foam Eicher chose for this home was Demilec Sealection 500. He sprayed a minimum of 12 inches up to a max of four feet, depending on the area being foamed. He used 73 sets of open-cell foam and two sets of closed-cell foam which was installed to various substrate materials including concrete block, OSB board, poured concrete, steel, and finished wood. Since this was new construction, prep work was minimal, only enough to make sure that the work of other tradesmen on the job was protected. Eicher's equipment of choice was a Gusmer 20/35 Pro, a Graco H-40, and P2 spray gun, along with a Moores 40/40 generator / air compressor, and Bullard fresh air supply. For protection and safety, he and his installers wore fresh air masks and proper clothing (moon suits, gloves, head sock, etc.) and helpers wore face respirators to filter breathable air, along with protective clothing as well.
Another unique advantage of adding additional foam on this project was the soundproofing component. The house has its own cinema including a picturesque walkway reminiscent of a French walking path leading to a movie house complete with fully functioning, hand-painted little shops where you can pick up hot dogs, popcorn, and various other treats and sundries before entering the cinema. The sound barrier created by the four to five foot thick foam installation kept the rest of the home completely quiet, which can be a good thing for a writer's concentration while working on her craft or relaxing in the comforts of her luxurious home.

Yet another unique and somewhat unusual application on this home was the roof coating on the bell turret located on the northwest side of the structure. Eicher filled this area with closed-cell foam and then sprayed on the outside with polyurea. It's not everyday one spray foams a bell tower in a small Georgia town for a well-known author!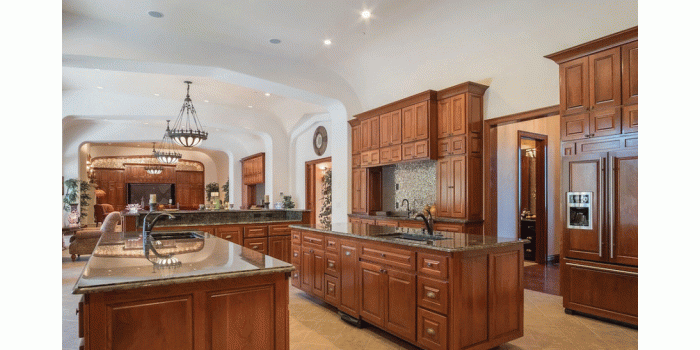 The home took two years to build, but has since been sold after the author's children moved out leaving her feeling compelled to downsize. Whomever bought this home not only got a uniquely exquisite piece of luxury, but also a fortress of sorts with the benefits and value added by the expansive installation of spray foam. During our interview with Scott Eicher, we joked that this estate would be the perfect Florida home as it could very well withstand hurricane force winds.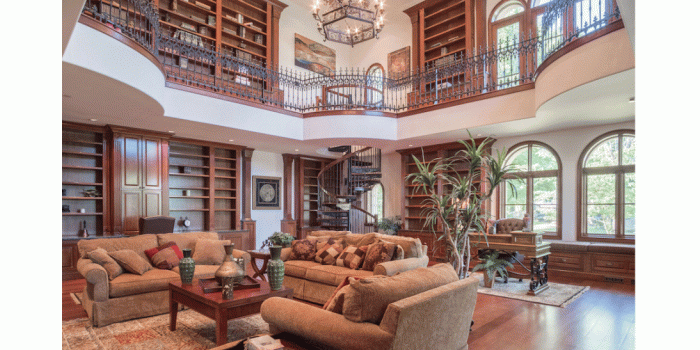 Regarding this project, Eicher who has been in the spray foam industry for 34 years, added, "There was something different almost every weekend. It was a crap shoot as to what I would be spraying one day to the next. Being allowed to only work weekends, after other subs had done their respective jobs, often caused scheduling challenges as we were dependent on others completing their jobs, but it kept us on our toes and in the end, the project was completed on time, under budget, and with fantastic realized expectations."

Recently, Eicher and his wife ran into the author in Atlanta at a book signing where they shared "spray foam" stories and he received his signed copy of a best selling book from one of his best customers.

The Writing's On the (and in the) Wall