The Sprayfoam Show 2021 is Headed to the Lone Star State
The Sprayfoam Show 2021 is Headed to the Lone Star State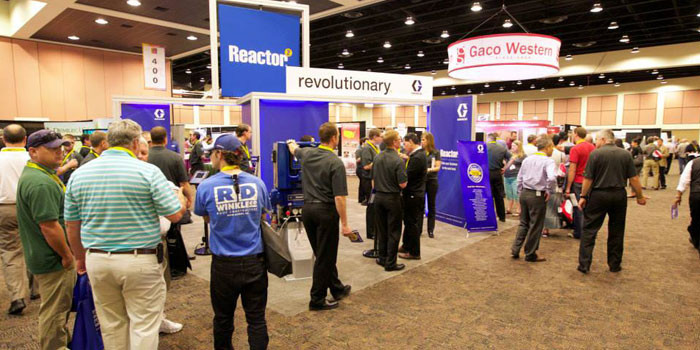 LATE SUMMER 2020 – Spray Foam Magazine – The Spray Polyurethane Foam Alliance (SPFA) is taking The Sprayfoam Show back to the central U.S. in 2021. The alliance announced that next year's show will be held February 1st through the 4th in San Antonio, Texas. The event is rearing to be a jam-packed event full of networking, education, side-events, and more.
In light of COVID-19 changes, the event will require a substantial increase in logistical detail and attention related to attendee-safety measures such as social distancing, changes to food and beverage offerings and seating, likely larger hallways in the exhibit hall, new cleaning schedules, and much more. "We are 100%-on for this show, and 100% focused on attendee experience and safety" said Kurt Riesenberg, Executive Director of SPFA. "We are integrating all of the appropriate best practice guidance from the International Association of Expos and Events (IAEE), federal and state guidance for events, and have been very impressed with the efforts being made by the venue to make this a success."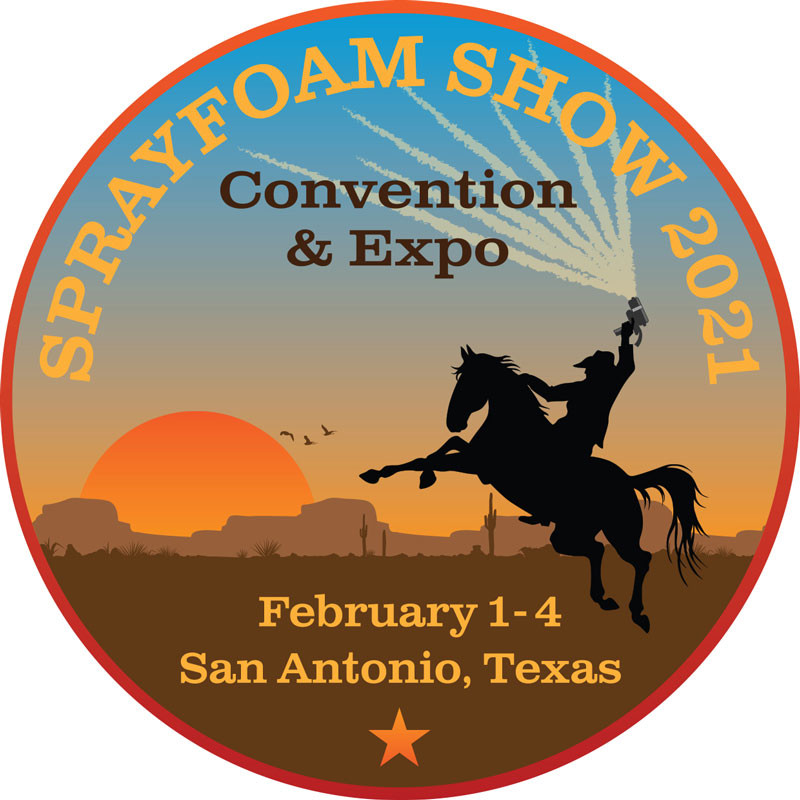 The largest single annual U.S. event dedicated to all things spray foam, The Sprayfoam Show targets an audience of more than 1,500 attendees from all 50 states and beyond. The newest innovations and solutions for spray foam insulation, roofing and specialty applications always feature prominently in the exhibit hall.
Overall the event will be four full days of educational sessions providing the latest industry knowledge, best practices information and practical business growth guidance to attendees. The SPFA is also planning to host the annual golf tournament and professional certification courses, field exams (returning for 2021) and written exams.
"The enthusiasm about next year's event location is undeniable," says Bryan Heldreth, incoming SPFA president. "Texas is central for everyone, features a robust spray foam industry and is an exciting place to visit. We are really looking forward to seeing everyone there!"
For those who've never had the pleasure of visiting San Antonio, the city is home to some fantastic historic and entertainment attractions. The famed River Walk, or Paseo del Rio, is a 15-mile urban waterway that can be explored by foot or by jumping on a river barge. Downtown, the Alamo awaits, along with the King William District. The San Antonio Missions, a UNESCO World Heritage Site, lies further south for those who want to explore further.
"With so many of us having gone through the COVID-19 lockdown in 2020, we encourage attendees to join us in San Antonio and to consider making a trip of it," says Heldreth. "Come early or stay a bit afterwards to enjoy this great American city."
The Sprayfoam Show 2021 will be held at the Henry B. Gonzalez Convention Center, and the official Sprayfoam Show hotels are the San Antonio Marriott RiverWalk, and the San Antonio Rivercenter.
"This is going to be a very important event for our industry, reconvening our energy and engagement in the industry, charting a clear course for our COVID recovery, and doing it all in what is likely to be SPFA's greatest, most enjoyable and beautiful venue along the Riverwalk in this fantastic city," Riesenberg added.
Kurt Riesenberg is the executive director of the Spray Polyurethane Foam Alliance (SPFA), the industry's technical resource and voice. The SPFA promotes best practices and safety in the application of spray foam roofing and insulation and offers the industry's most comprehensive and trusted Professional Certification Program (PCP). For information, visit www.sprayfoam.org. 


---
The Sprayfoam Show 2021 is Headed to the Lone Star State