The NAHB International Builders' Show
The NAHB International Builders' Show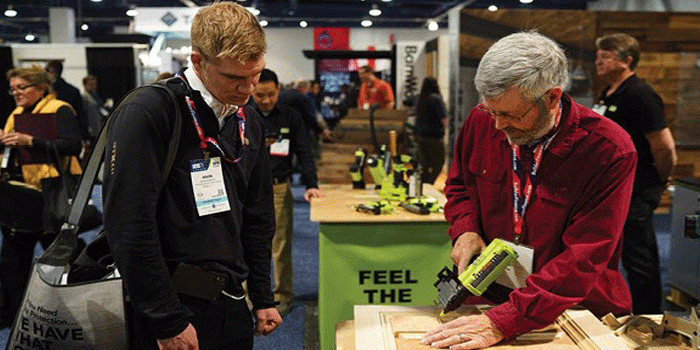 Las Vegas, Nevada - January 14, 2020 - The 2020 Builders' Show will bring together more than 1,400 top manufacturers and suppliers from around the globe in 600,000 net square feet of exhibit space, showcasing the latest and most in-demand products and services.
Attendees can tour the two official show homes. The New American Home® (TNAH), located in Henderson, Nevada, is distinguished by incorporating a wide variety of contemporary-modern design, characterized by minimal decoration, abundant glass and flat rooflines. The New American Remodel (TNAR) The New American Remodel™ (TNAR), is a true showcase of innovation and design in today's home, exhibiting the latest trends in the housing industry and advancements in technology and energy-efficiency.
IBS 2020 offers the most up-to-date and innovative education the industry has to offer. It features sessions in seven tracks, taught by renowned building industry experts from across the country. With topics ranging from sales and marketing to construction and codes, there is literally something for everyone.
Pre-show education will be held before the start of IBS 2020. Master Workshops and NAHB Education courses give participants the chance to increase their skill sets by delving deep into industry topics while earning NAHB CEUs.
IBS events, such as The Official IBS House Party, the Young Pro Party and the IBS Closing Spike Concert, give attendees the opportunity to network with other industry pros and have some fun too.
The IBS Centrals are the place to get new ideas and information about your specific niche. Open to all IBS registrants, the Centrals are a hub for lively programs, demonstrations and hands-on workshops—set in an informal, relaxed setting. The Centrals will feature some of the industry's top professionals who are passionate about their area of expertise—so the discussions were always enthusiastic and entertaining!
Join tens of thousands of industry professionals at the biggest home building show in North America. Register by this Saturday, January 18 to save. Onsite pricing begins January 19. Click the link below to register!
Contact Details
Name: International Builder's Show
Email: Email Us
The NAHB International Builders' Show