SprayWorks Selects Innovative Student Scholarship Winner
SprayWorks Selects Innovative Student Scholarship Winner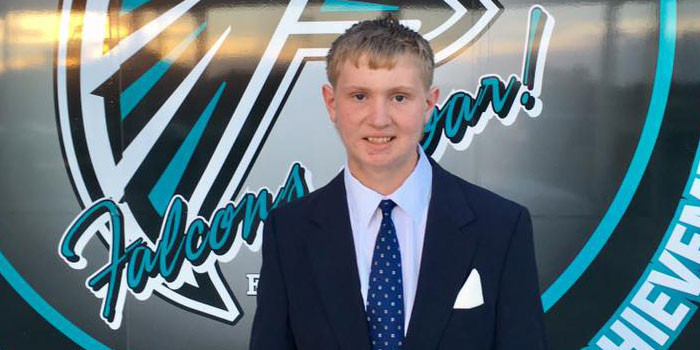 Canton, OH – March 6, 2019 – SprayWorks is proud to announce the winner of the first annual James Davidson Innovative Student Scholarship, Florida native Erich Periman. The scholarship is named after SprayWorks Equipment Group owner, James Davidson.
The James Davidson Innovative Student Scholarship was designed to encourage Chemical Science students to create innovation in their chosen industry and during their university education. Mr. Periman plans to "create innovation through Chemical Science by working to find a cure for possible environmental and chemical causes of Autism."
"We are thrilled to have selected such a deserving student," says James Davidson, Owner, SprayWorks Equipment Group "we wish Erich much success in his university education and his future career in Chemical Science."
About SprayWorks Equipment Group SprayWorks Equipment Group is a spray foam and polyurea company; supplying equipment, training, material, mobile rigs, and parts – and the #1 distributor for PMC equipment. With nearly 100 years of combined experience, SprayWorks has knowledge in commercial and residential buildings, bridges, and infrastructure. SprayWorks provides training and education for new contractors and equipment operators; open cell, closed cell, polyurea & coating applications for interior & exterior building envelope design, waterproofing, below grade, bridge deck, barge, secondary containment all types of roofs and structures. For more information, visit Store.SprayWorksEquipment.com or YouTube. Call 330-587-4141.
Contact Details
Name:
Email: Email Us
Phone No: 330-587-4141
---
SprayWorks Selects Innovative Student Scholarship Winner