Spray Foam Magazine Releases 2018 Holiday Issue
Spray Foam Magazine Releases 2018 Holiday Issue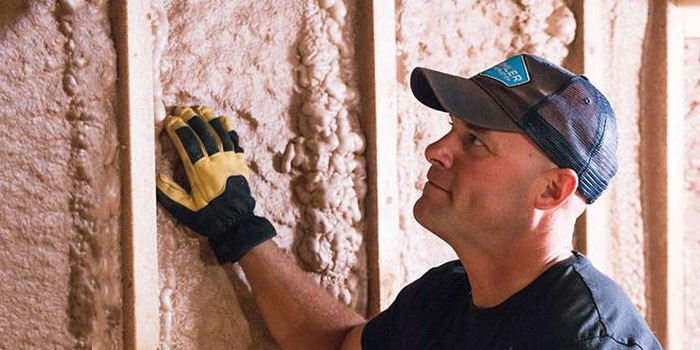 JUPITER, FL - November 30, 2018 - Are you totally invested in going green? Do you think it's worth it? In this 2018 Holiday Edition of Spray Foam Magazine, we sit down with Canadian HGTV star, Bryan Baeulmer, as he shares his thoughts on how the use of eco products, especially spray foam insulation, will ultimately pay you back in the long run. We also stay north of the border to visit Canada's largest passive house retrofit project.
Check in with Canada and get Baeulmer's take on the value of planning for longevity Spray Foam Magazine's digital issue – now available online for free and on mobile devices through the award-winning Spray Foam Magazine App. The print version of the issue will be in the mailboxes of subscribers in a couple weeks.
This issue also takes us to a remote Alaska town where spray foam insulation literally rescued a hospital building that was threatening to collapse. Then, we reveal how using negative feedback online to your advantage and improve your business, plus the latest SPF machine and how it is affecting efficiency in residential applications and how oxygen depletion for fire control in unvented attics is bad for business.
Holiday 2018 Edition Highlights:
About Spray Foam Magazine:
Spray Foam Magazine is targeted to a global audience of building construction professionals and energy-conscious readers. It is distributed bi-monthly to applicators, manufacturers, distributors, specifiers, general contractors, architects, engineers, and managers in both the public and private sectors. For more information or free instant access, please use the links provided below.
---
Disqus website name not provided.
Spray Foam Magazine Releases 2018 Holiday Issue