Spray Foam Equipment & Manufacturing Discusses Key Components of High-Performance Proportioner Design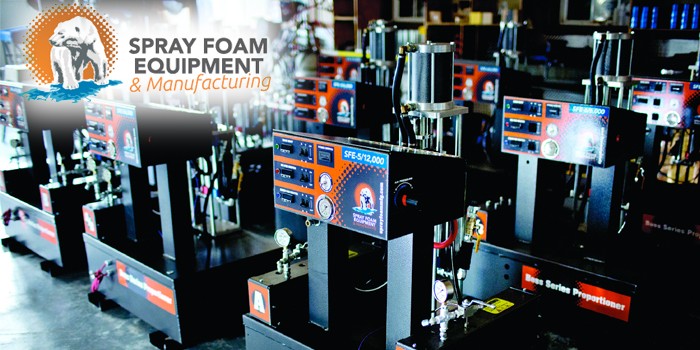 CALHOUN, LA – February 1, 2016 – Tradeoffs are a fundamental part of design, and we see these options all around us: fast versus luxurious; lightweight versus rugged; disposable versus sustainable. With plural-component proportioners, tradeoffs can be found as well: inexpensive versus long-lasting; spraying foam versus spraying polyurea. However, sometimes, you can have the best of both worlds; it's just a matter of being unwilling to compromise on key performance capabilities.
"Our goal in designing our proportioners is to keep a simple design but not lose anything in the process," said Eric Bentson, founder and owner of Spray Foam Equipment and Manufacturing (SFE). "They're built for the guys who want to be able to turn on four switches and go spray foam; it's a no-fuss way of making these machines work for our customers."
RELATED SprayFoam.com To Unveil Rig Contest Winner at SPFA Convention & Trade Show , Increase Material Yield With New Low-Pressure System, Revolution Machinery Reveals Key Considerations in Getting the Right Spray Foam Proportioner
To read the full article on Spray Foam Magazine, please click on the link provided below.

Contact Details
Name: Eric Bentson
Email: Email Us
Phone No: 855-343-5899
---