SFS Discusses Opportunities with Air Barrier Applications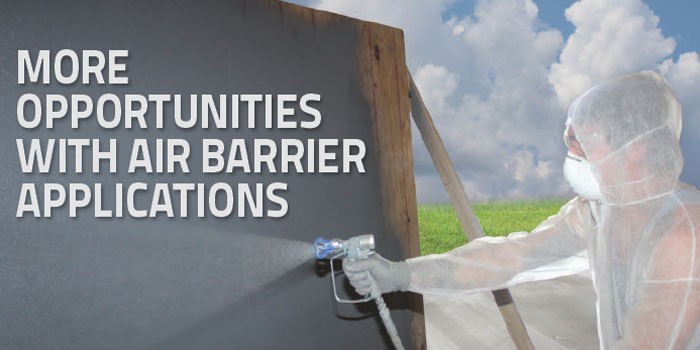 GREENSBORO, GA – August 17, 2015 –Any seasoned contractor that specializes in the installation of commercial air barriers can tell you that spray polyurethane foam is a superior air barrier product. Furthermore, there are contractors that heavily rely on spray foam to be the sole engine that drives their business revenue, but this sense of complacency could prove costly in the long run. Nowadays, more and more spray foam air barrier contractors are seeing the benefits of augmenting their businesses with materials beyond spray foam.
RELATED Roofing Demand and Construction of New Housing Units to Surge by 2019, Reports Say , UL Announces New Testing and Certification Services for the Building Envelope, Sprayfoam 2016 Convention & Expo to be Held in Orlando
The fact is, spray foam isn't a single-product solution for commercial air barriers, which require a number of materials working in concert, and different projects call for different types of air barrier applications. So, it behooves contractors to learn the building science and proper installation techniques for various air barrier technologies to stay ahead of the game in an all-too-competitive industry. But where does a contractor begin if they'd like to move in that direction? There are companies such as SFS, a Georgia-based SPF distributor, that provide the know-how and hands-on training to broaden the SPF air barrier contractors' application knowledge and skills.
To read the article on Spray Foam Magazine, please click the link below.

Contact Details
Name: TJ Peters
Email: Email Us
Phone No: (877) 737-4362
---
Disqus website name not provided.