Seasoned Professional Contractor Joins NCFI's Geotechnical Division as Account Manager for Southeastern US
Seasoned Professional Contractor Joins NCFI's Geotechnical Division as Account Manager for Southeastern US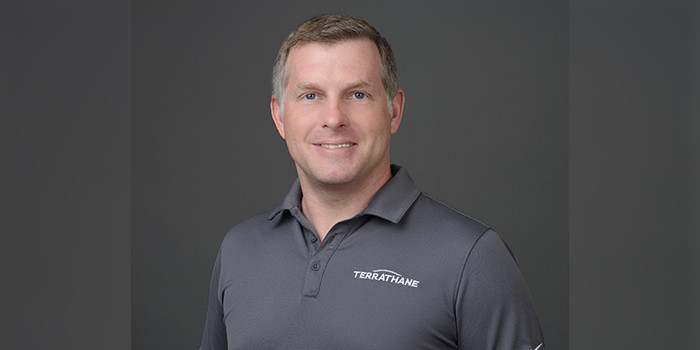 MOUNT AIRY, NC— April 20, 2021 – NCFI's fast growing Geotechnical Polyurethanes Division announced today the hiring of Andrew Tucker as an account manager for the Southeastern US.
"We believe our growth plan is best achieved if we put the best, most experienced people in the field to work for our contractors," says Josh Burcaw, EVP NCFI's Geotechnical Polyurethanes division. "Andrew has more than 13 years of hands-on application and coatings experience in the US and around the world in places like Singapore and Indonesia. He understands our Terrathane line because he's used it, and he also knows the science of how it is best applied."
Burcaw says, "Tucker's background in soil stabilization, seawall construction and repair, and slab lifting will be a major plus in helping our contractors with their current projects, and help them expand into new markets."
Tucker says he jumped at the chance to work with NCFI. "I spent a lot of time with their account and technical support people—which are hands-down the best, most caring, people in the industry—when I was doing work on a state-owned fish hatchery in West Virginia. The state hatchery was losing 100 gallons a minute until we used Terrathane for void filling. The Terrathane line is really the best in the industry. It's consistent— which really matters to contractors—and it's light and durable. We used more than 7,000 pounds of Terrathane, which is NSF/ANSI 61 safe for use in drinking water, in the trout hatchery project and it worked like a dream."
Tucker will work with accounts in Florida, Alabama, Georgia, South Carolina, North Carolina, Virginia, West Virginia, Kentucky, and Tennessee.
Tucker says, "I see tremendous growth for NCFI's hydrophobic and single component multigrouting, and I'm thrilled to be in the middle of it. It's going to be an exciting year."
NCFI is the leader in the manufacturing of spray, OEM and flexible polyurethane foam. Our long history, commitment to customer service and drive to stay on the leading edge of technology are unmatched in the industry.

Contact Details
Name: Dale McGlothlin
Email: Email Us
Phone No: (202) 341-8615
---
Seasoned Professional Contractor Joins NCFI's Geotechnical Division as Account Manager for Southeastern US