Protecting Your Online Reputation
Protecting Your Online Reputation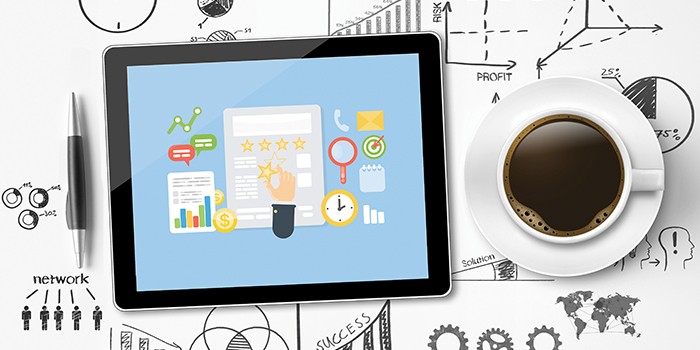 JUPITER, FL – March 1, 2018 – One of the most valuable assets to a business is online reputation. Some may think it has to do with public relations or some may have no idea what it is. So, what is online reputation? The influence and ability that a business owner has over their online presence. Why is it important? Your reputation is crucial in today's digital world because a single negative comment or review can alter the public perception of your company, or steer customers away from choosing your services or product. In order to maintain a positive online reputation, it should be a constant effort to stay updated with how your brand is being represented online. Remember, knowledge is power.
Benefits Of Reputation Management:

• Hear what your customers are saying about your business on review sites, blogs, and social networks
• Ensure your online listings are consistent across the Internet
• See how your online presence compares to your competitor
• Build trust and connect with your customers, expand your network
• Receive regular, actionable reports that help improve your presence
RELATED Must-Dos For Social Media Marketing, Spray Foam Magazine Wins Charlie Awards , March/April 2016 Spray Foam Magazine Is Now Available

How To Do It:

• Verify the accuracy of your online business listings across review sites, directory sites, and social networks. Inconsistent listing data can lead to poor placement in search results. 73 percent of people lose trust in brands due to inaccurate business listings
• Compile mentions or have a backlink to your website from a variety of sources, including news sites, blogs, and social networks
• Gather reviews from customers both online and in-store. Be sure to respond to both negative and positive feedback to show you are present and care about your customers. 90 percent of customers say buying decisions are influenced by online reviews
But as a business owner, do you have time to monitor, manage, and build your online reputation?

With a highly qualified company such as Niche Digital Media, reputation management services are provided to do the work for you and positively build your online reputation. Since the digital world is constantly updating, changing, and growing, their priority is staying on top of your company's online presence in order to accurately represent your business on all fronts. With busy schedules such as yours, stay focused on the face-to-face side of the business while Niche Digital Media takes care of the digital side.

Contact Details
Name: Niche Digital Media
Email: Email Us
Phone No: 561-768-9793
Protecting Your Online Reputation