Preventing Suicides within the Construction Industry
Preventing Suicides within the Construction Industry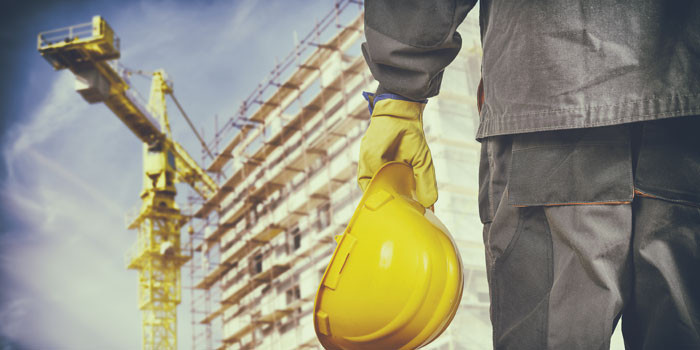 SPRAY FOAM MAGAZINE – WINTER ISSUE 2019 – Annual research published by the CDC's National Center for Health Statistics claims that suicide in the United States is up a massive 33 percent since 1999. Among these findings, the report discovered a sharp rise in suicides among construction and mining jobs with 43.6 deaths for every 100,000 workers in 2012 and 53.2 deaths per 100,000 in 2015. Due to the continuous rise of this number, employers and employees are encouraged by organizations specializing in suicide prevention to contact them if they feel they know someone at risk.
There are many factors which may lead to a suicide, such as substance abuse, depression, relationships, and stress at work. With a massive pressure to perform in today's society and many people spending at least half of their waking hours on the job, this pressure has intensified. More than 50 percent of construction workers are self-employed with many having seasonal work and jobs that are not consistent. This can lead to a lack of personal relationships, being away from family, and also financial worries due to job uncertainty.
Employers need to be aware of their worker's mental health, whether they are full-time or part-time. Suicide prevention and mental health awareness should be taken seriously, and the first steps are boosting the use of communicative and mental health services, presenting worksite wellness platforms, and coaching workers to notice the warning signs of suicide.
Preventing Worker Suicides
The CDC's Department of Health and Human Services emphasizes the importance of work with social interaction, economic support, having accessibility to mental health resources and encouraging workers with any signs of depression or suicide to contact select organizations. The Construction Financial Management Association (CFMA) has responded to the rise in suicides by launching the Construction Industry Alliance for Suicide Prevention. This alliance is a nonprofit organization, which promotes awareness and prevention in the construction industry. To find out more, visit www.preventconstructionsuicide.com.
Why are Construction Workers at Risk?
Typically, the construction industry is a male-dominated profession and there are several factors which have affected these high statistics. In the past, stigmas have been attached to anyone in need of emotional support. With a tough guy stereotype being linked to these work environments, many feel they cannot talk openly about any emotional or financial strains they may be experiencing.
There are also many military veterans with construction careers who have been documented as having a higher rate of suicide compared to the general public. They are more likely to suffer from depression, hopelessness, post-traumatic stress disorder, have a history of trauma, and access to firearms.
The CFMA also highlights the fact that construction work can be incredibly labor intensive with injury and or chronic pain also increasing the risk of depression. This in turn can lead to prescription drug abuse like opioids, which also increases the chance of suicide. Addressing the issues of mental health is imperative for not only the employees but the employers too. If managers, supervisors, and owners all take the steps to be educated on suicide prevention, then saving the life of someone who works for them is more likely.
It is critical that anyone who is self-employed have access to information, advice and help with a 24-hour helpline. Mental health has to be taken seriously and giving designated staff, from managers to human resources, the extra training and listening skills may just save a life.
What Can You Do to Help?

Notice the Signs:
Talking about feeling hopeless or having no reason to live
Talking about feeling trapped or in unbearable pain
Talking about being a burden to others
Increasing the use of alcohol or drugs
Acting anxious or agitated; behaving recklessly
Sleeping too little or too much
Withdrawing or feeling isolated
Showing rage or talking about seeking revenge
Displaying extreme mood swings
Talking about wanting to die or to kill oneself
Looking for a way to kill oneself
Noticing the warning signs of severe depression can be difficult when there are jobs to be done and contractors who come and go from building sites. The list above, provided by MentalHealth.gov, is a guideline for anyone to refer to if they think someone may need help. If only one of these signs is identified, call the National Suicide Prevention Lifeline at 1-800-273-TALK (8255). Trained crisis workers are available to talk 24 hours a day, 7 days a week.

More at Risk:

Family history of mental health issues
History of substance abuse
Family history of violence
Family history of suicide
Feeling of hopelessness
Under the influence of alcohol or drugs
Having a psychiatric disorder or mental illness
Having attempted suicide before
Prone to reckless or impulsive behavior
Possessing a gun
Remember this simple set of rules:

ASK – if there is a suspicion someone is at risk, ask them. According to recent studies, asking someone if they have had these thoughts does not increase the risk, instead it opens up an opportunity to communicate.
LISTEN – Offer opportunities to listen. Have one-on-one meetings with workers to ask about the job and them personally.
ENCOURAGE THEM – to call a helpline or to turn to a family member or good friend.
FOLLOW UP – once connections have been made and the current crisis has passed, be sure to follow up with that person. This will keep the lines of communication open and lessen the risk of such an occurrence happening again.
To find out further information on this sensitive subject and health and safety in the workplace - please contact OSHA, Occupational Safety and Health Administration 800-321-6742 (OSHA)
The OSHA Job Safety and Health: 'It's the Law' poster, is available for free from OSHA. It informs workers of their rights under the Occupational Safety and Health Act. All covered employers are required to display the poster in their workplace. Employers do not need to replace previous versions of the poster. Employers must display the poster in a conspicuous place where workers can see it.
You can get a copy of the OSHA poster by using one of the following methods:
Order a print copy online from the OSHA Publications website. The English version is publication number 3165.
The Spanish version is publication number 3167.
Order a print copy by phone. Call OSHA's toll-free number at 1-800-321-6742 (OSHA) or the OSHA Publications Office at 202-693-1888.
Download a digital copy from the OSHA website. Note: OSHA requires that reproductions or facsimiles of the poster be at least 8.5 x 14 inches with 10-point type. Please see the instructions below for downloading a compliant version of the poster.
GET HELP NOW:
If you or someone you know are in crisis, there are options available to help cope. You can call the National Suicide Prevention Lifeline at any time to speak with someone and get support. For confidential support available 24/7 for everyone in the United States, call 1-800-273-8255. Canada Suicide Prevention Service (1-833-456-4566) // Para español 1-888-628-9454

Preventing Suicides within the Construction Industry