Polyurea Appearing in Stranger Places
Polyurea Appearing in Stranger Places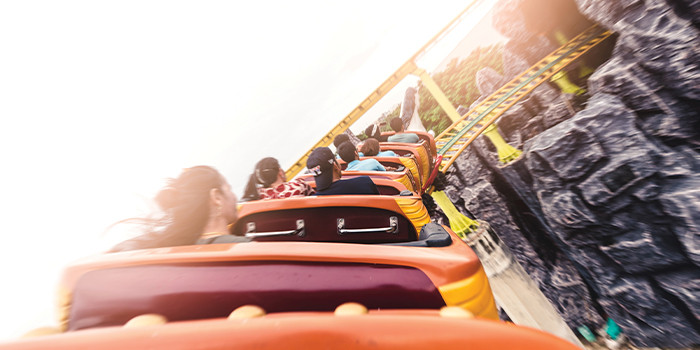 Spray Foam Magazine – Fall Issue 2019 – Polyurea is a proven technology that continues to find new areas for application in unique niche markets. The physical properties of the material and fast turnaround time make it an excellent candidate for replacing materials like polyester and polyurethane. The versatility of polyurea chemistry can be seen in Pure, hybrid, and polyaspartic formulations. Amazing results can be realized when material suppliers, equipment manufacturers, and OEM producers work together with clear goals in mind.
The OEM manufacturing industry has needs that are focused on consistent, reliable production. By listening to customer challenges, opportunities can be identified. Recently, NCFI Regional Account Manager Peter Sheres reviewed a customer's situation and offered problem-solving solutions. Their customer manufactures a variety of props and characters for theme parks. By learning about their production challenges, he was able to partner with the customer and introduce solutions to increase their profit.
The customer was using a tried and true fiberglass system which worked. They had been using this procedure for a long time but seemed to be losing ground in their niche market. When there is a comfort level with the process and production is maintained, it is difficult to consider changing the process. If competitors are manufacturing more products with improved efficiency, a tipping point arrives and the process needs to be evaluated before business is lost. NCFI proposed an evaluation of the materials and potential areas of improved efficiency with the goal of saving time, increasing production and maintaining a competitive position for their customers.
A comparison of the production steps required for fiberglass- vs. polyurea- based production was used to show if there was a clear advantage to using a different material that should be explored.
The major production steps and approximate time required for each were described:
Fiberglass method

Coat mold with gel coat and allow to dry to a tacky state for one to two hours

Apply polyester resin let tack for one to two hours

Wet out and apply fiberglass cloth

Roll out the bubbles

Repeat until 3/4-1" thick - about six to nine layers
Polyurea Method

Spray mold until desired thickness letting layers cool momentarily to avoid too much heat (Total spray time 15 to 30 minutes depending on thickness)

Demold part

Spray Polyaspartic coating 4-5 mils let dry 20 minutes
The potential time savings and increase in production made polyurea-based manufacturing worth exploring. The improved physical properties would also provide a competitive advantage to the final products. NCFI introduced their own time-tested formulations and specified their polyurea-hybrid blend, for the rapid cure time and improved physical properties. In theming, fast application and quick return to service is necessary for animatronic devices, inanimate objects and sets.

Once the material was specified the equipment selection followed. The criteria included high-pressure and temperature capabilities, a small footprint, and remote accessibility. PMC was contacted for an equipment recommendation based on the job requirements and material specification.

The workhorse of the industry is the hydraulic drive proportioner and was of course the first consideration. When other options were explored, the PFX-1600 high-pressure pneumatic drive proportioner from PMC was selected for its size-to-performance ratio. Weighing 160 pounds with a compact footprint, (26.5" w x 38" d x 21.5" h) it is easy to mount on a cart for portability and still generates the heat and pressure required for maximizing the properties of the specified materials.

Sheres stated, "I was extremely pleased with how well the unit worked and held up during our extreme testing. After allowing the unit to heat up and get the hose and heat exchangers to 160 degrees, we were ready to go. We were spraying a pure polyurea that requires higher pressure 2,500-3,000 psi. The machine performed effortlessly. This install was one of the easier I have been on."

Even distribution of heat provides a uniform and precise control of the application temperature. The PMC High-Pressure Heated Hose has been designed and built for the application of polyurea chemical systems and polyurethane foam chemical systems.. The uniquely designed heating elements cover the hose circumference, producing the most uniform distribution of heat available. This design is exceptionally resistant to fatigue failure and reaches optimal spray temperature faster than hoses using narrow heating elements.

The results were not 'strange' but could be considered amazing- production for a single part went from about six hours to less than one hour per unit by specifying a different material to improve turnaround time. Top coating the polyurea with a polyaspartic coating further protects the parts from UV giving a longer-lasting finish that does not need to be recoated. While polyureas are well known for their abrasion resistance, polyester gel coats tend to fade and chalk after long periods in UV. Faster turnaround and improved product life were achieved to produce a more competitive product.

The next time you see a fake rock, tree, or dinosaur it may be the beneficiary of this improved process. When material suppliers, equipment manufacturers and OEMs form a squad with a clear goal, efficiency and improvement are sure to follow.

Contact Details
Name: Polyurethane Machinery Corporation (PMC)
Email: Email Us
---
Polyurea Appearing in Stranger Places