OSHA's Corrections to Safety Standards
OSHA's Corrections to Safety Standards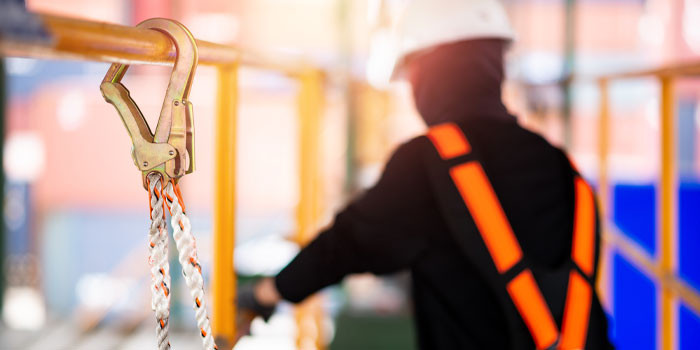 Spring 2020 – Spray Foam Magazine – The Occupational Safety and Health Administration (OSHA) have issued corrections to the Walking-Working Surfaces, Personal Protective Equipment and Special Industries Standards.
The revised standards went into effect December 17, 2019:
Ladders
42 inches is the minimum (not the exact) measurement for fixed ladder side rail extensions.
Stairways
OSHA has clarified that all articulated stairs used in general industry, not just those serving floating roof tanks, remain excluded from coverage. By not including this exception, the standard requires all articulated stairs that do not serve floating roof tanks, including those previously excluded meet the requirements set forth. OSHA did not intend any types of articulated stairs to be covered by the standard.
Scaffolds and Rope Descent Systems
OSHA is correcting a typographical error in the metric parenthetical for 5,000 pounds being 268kg. The correct metric equivalent is 2,268 kg.
Personal Fall Protection Systems
OSHA is correcting the gate strength to be consistent with the national consensus standard as originally intended and stated in letters of interpretation to the National Association of Tower Erectors (NATE).
The gate of snap hooks and carabiners must be capable of withstanding a minimum load of 3,600 pounds without the gate separating from the nose of the snap hook or carabiner body by more than 0.125 inches. They also noted that proof testing of the gates of snap hooks and carabiners could be destructive to the equipment, making them unsafe for the workers in the field.
To investigate these and other amendments, please visit www.osha.gov.

OSHA's Corrections to Safety Standards