NRCA Releases Updated Toolbox Talks
NRCA Releases Updated Toolbox Talks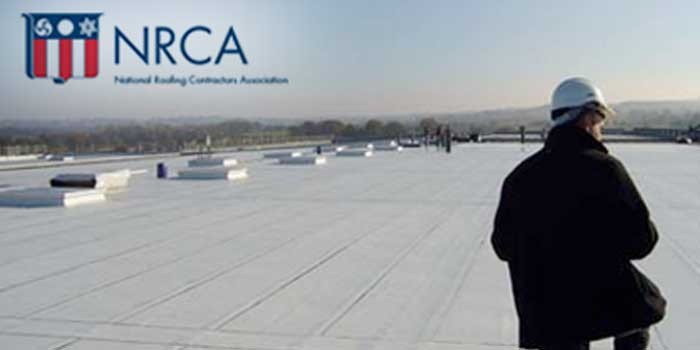 ROSEMONT, IL – July 21, 2015 – The National Roofing Contractors Association has updated its NRCA Toolbox Talks publication to include the latest developments in safety training for roofing workers.
NRCA Toolbox Talks is designed specifically to enable foremen and trainers to review important safety lessons with their crews on a weekly basis. Each lesson is structured for various presentation styles and includes safety-training tips and key points to stimulate questions and discussion.
RELATED Builder Confidence Hits Highest Level Since November 2005 , OSHA's Confined Spaces Rule Impacts Home Performance Contractors

Hands-on training conducted regularly is the most effective way for roofing contractors to reinforce worker safety, comply with OSHA regulations and improve profitability.
Topics in NRCA Toolbox Talks include equipment safety, fall protection, OSHA requirements, hazard communication, hot asphalt safety and personal protective equipment.
For more information, visit the link provided below.
About NRCA: NRCA is one of the construction industry's most respected trade associations and the voice of roofing professionals and leading authority in the roofing industry for information, education, technology and advocacy. It represents all segments of the roofing industry, including contractors; manufacturers; distributors; architects; consultants; engineers; building owners; and city, state and government agencies. NRCA's mission is to inform and assist the roofing industry, act as its principal advocate and help members in serving their customers. NRCA continually strives to enhance every aspect of the roofing industry. For information about NRCA and its services and offerings, please use the contact information and links provided below.
Contact Details
Name: Charlotte Norgaard
Email: Email Us
Phone No: (847) 493-7548
NRCA Releases Updated Toolbox Talks