New-Home Sales Reach Seven-Year High
New-Home Sales Reach Seven-Year High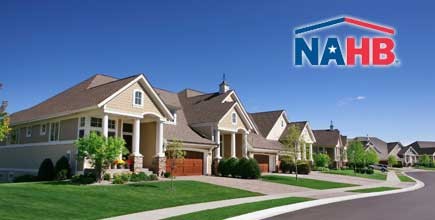 WASHINGTON, D.C. – July 9, 2015 – Sales of newly built, single-family homes rose 2.2 percent to a seasonally adjusted annual rate of 546,000 units in May, according to newly released data from HUD and the U.S. Census Bureau. This is the highest new-home sales rate since February 2008.
"Our builders are seeing motivated buyers and the release of pent-up housing demand," said Tom Woods, chairman of the National Association of Home Builders (NAHB) and a home builder from Blue Springs, Mo. "However, builders are facing supply chain challenges, which is affecting the inventory of new homes."
"This month's new-home sales report is consistent with other government data and rising builder confidence that indicate a continual recovery of the housing market," said NAHB Chief Economist David Crowe. "The uptick in existing-home sales bodes well for builders, as it shows that the sellers are able to buy a new home."
RELATED Builder Confidence Hits Highest Level Since November 2005 , NRCA Releases Updated Toolbox Talks

Regionally, home sales were mixed, rising 87.5 percent in the Northeast and 13.1 percent in the West. The Midwest registered a 5.7 percent decline and the South fell 4.3 percent.
The inventory of new homes for sale was 206,000 units in May. This is a 4.5-month supply at the current sales pace.
About NAHB: NAHB is a trade association that helps promote the policies that make housing a national priority. Since 1942, NAHB has been serving its members, the housing industry, and the public at large. For more information, please use the link provided below.
Contact Details
Name: Paul Lopez
Email: Email Us
Phone No: 202-266-8409
New-Home Sales Reach Seven-Year High