New Home Sales Climb to Highest Level Since October 2007
New Home Sales Climb to Highest Level Since October 2007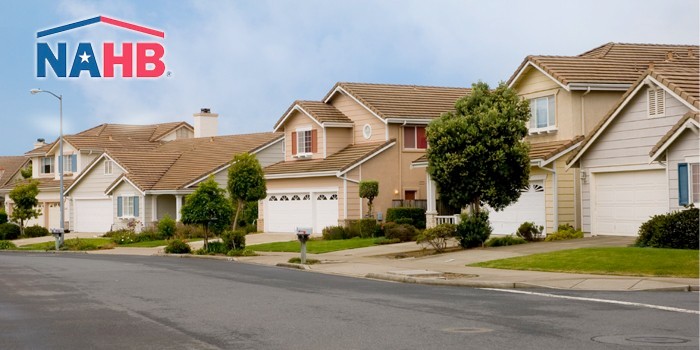 WASHINGTON, D.C. - November 7, 2016 – Sales of newly built, single-family homes rose 12.4 percent recently from a downwardly revised month reading to a seasonally adjusted annual rate of 654,000 units, according to newly released data by the U.S. Department of Housing and Urban Development and the U.S. Census Bureau. This is the highest reading in almost nine years.
"This rise in new home sales is consistent with our builders' reports that market conditions have been improving," said NAHB Chairman Ed Brady, a home builder and developer from Bloomington, Ill. "As existing home inventory remains flat, we should see more consumers turning to new construction."

RELATED Polyurethane Market Worth USD 77.2 Billion by 2023, Report Says , Housing Markets Continue Gradual Climb Back to Normal , Dodge Momentum Index Jumps in June
"July's positive report shows there is a need for new single-family homes, buoyed by increased household formation, job gains and attractive mortgage rates," said NAHB Chief Economist Robert Dietz. "This uptick in demand should translate into increased housing production throughout 2016 and into next year."
The inventory of new homes for sale was 233,000 in July, which is a 4.3-month supply at the current sales pace. The median sales price of new houses sold was $294,600.
Regionally, new home sales rose by 40 percent in the Northeast, 18.1 percent in the South, and 1.2 percent in the Midwest. Sales remained unchanged in the West.
About NAHB: NAHB is a trade association that helps promote the policies that make housing a national priority. Since 1942, NAHB has been serving its members, the housing industry, and the public at large. For more information, please use the contact information and links provided below.
Contact Details
Name: Elizabeth Thompson
Email: Email Us
Phone No: 202-266-8495
New Home Sales Climb to Highest Level Since October 2007