National Roofing Contractors Association Announces June 3-9 is National Roofing Week
National Roofing Contractors Association Announces June 3-9 is National Roofing Week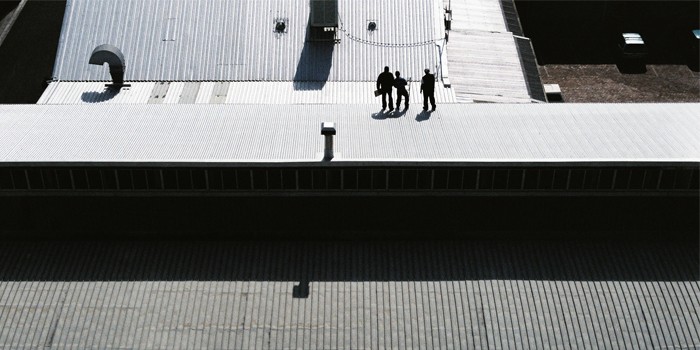 ROSEMONT, IL – May 25, 2018 – To raise awareness of the significance of roofs to every home and business, the National Roofing Contractors Association (NRCA) has announced National Roofing Week will take place June 3-9.
Celebrated each year during the first full week of June, National Roofing Week serves as a reminder that the roof is one of the most important components of every structure. It is the first line of defense against natural elements, such as rain, snow or wind, yet it is often taken for granted until it falls into disrepair.
National Roofing Week also promotes the good deeds of the roofing industry and stresses the value of professional roofing contractors and the importance of making informed decisions about maintaining or replacing any roof system. During National Roofing Week, NRCA encourages its members to participate by engaging in their communities and informing the public about the essential role roofs and professional roofing contractors play in every community.
NRCA also will be sharing its members' stories through its various social media outlets, its Roof Scoop blog and Professional Roofing magazine. Members throughout the U.S. are encouraged to share their stories of charitable giving, crew and staff appreciation, and signature roofing projects with NRCA.
RELATED U.S. Green Building Council's Greenbuild China Coming to Shanghai Oct. 23-24, 2018, Builder Confidence Climbs to 70 in May, ACC Announces 2018 Responsible Care® Energy Efficiency Award Winners, U.S. Specialty Chemicals Markets End First Quarter On a Good Note

In addition, NRCA members are encouraged to promote the importance of what roofing professionals do by encouraging children to participate in NRCA's 2018 Children's Art Contest. The contest is open to children in grades 1-8 whose relatives work for NRCA member companies (all NRCA member companies are eligible). Entries will be accepted until April 16.
National Roofing Week 2018 is sponsored by ABC Supply Co. Inc.; A.C.T. Metal Deck Supply; Chem Link; Durolast; FlashCo; GAF; Insulfoam; International Roofing Expo® (IRE); National Women in Roofing; KM Coatings; Polyglass; and Soprema.
About NRCA
NRCA is one of the construction industry's most respected trade associations and the voice of roofing professionals and leading authority in the roofing industry for information, education, technology and advocacy. It represents all segments of the roofing industry, including contractors; manufacturers; distributors; architects; consultants; engineers; building owners; and city, state and government agencies. NRCA's mission is to inform and assist the roofing industry, act as its principal advocate and help members in serving their customers. NRCA continually strives to enhance every aspect of the roofing industry.

Contact Details
Name: Charlotte Norgaard
Email: Email Us
Phone No: (847) 493-7548
National Roofing Contractors Association Announces June 3-9 is National Roofing Week