NAHB Announces Best of 55+ Housing Awards Finalists
NAHB Announces Best of 55+ Housing Awards Finalists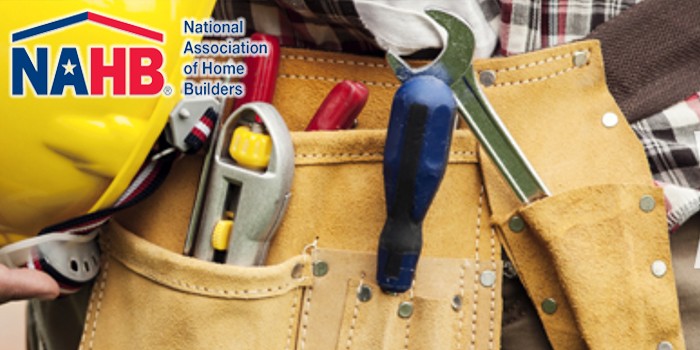 WASHINGTON, D.C. – October 27, 2017 – The National Association of Home Builders (NAHB) has announced the finalists for its 2018 Best of 55+ Housing Awards, the premier design and marketing competition for the 55+ housing industry. A total of 111 entries were chosen as finalists and are eligible for either a gold or silver award from NAHB's 55+ Housing Industry Council. Those winners will be announced on Jan. 9, 2018, during the NAHB International Builders' Show in Orlando, Fla.
"Physical activity remains an important aspect for residents of 55+ housing, and prime outdoor amenities offering access to activities like hiking, biking, gardening and swimming are a must in today's residences," said Dennis Cunningham, chairman of NAHB's 55+ Housing Industry Council, and president of ActiveWest Builders, Coeur d'Alene, Idaho. "This year's finalists have some great examples of these types of amenities in their communities. Even the more traditional continuing care communities are providing opportunities for activity for residents at the level they are able to participate."
RELATED 2018 International Builders' Show Registration Opens, NAHB Study Shows Home Buying a Strong Boost to Overall Economy, New Home Sales Start Year on a Positive Note , New Homes Attract Consumers Looking to Save on Energy Costs

Finalists were selected from entries in 38 categories representing single-family homes, rental housing, service-enriched housing, 55+ housing lifestyle features and marketing activity, plus three categories representing individuals and firms.
NAHB's 55+ Housing Council launched the Best of 55+ Housing Awards to encourage quality and innovation in the 55+ housing market. The council provides information, education and networking opportunities for its members and provides advocacy support to NAHB on key 55+ housing issues. The awards program is sponsored by RMF, BSB Design, KTGY Architecture + Planning, Builders Design and Panasonic Eco Solutions.
Contact Details
Name: Stephanie Pagan
Email: Email Us
Phone No: 202-266-8254
NAHB Announces Best of 55+ Housing Awards Finalists