LyondellBasell CEO Bob V. Patel Becomes Chairman of American Chemistry Council
LyondellBasell CEO Bob V. Patel Becomes Chairman of American Chemistry Council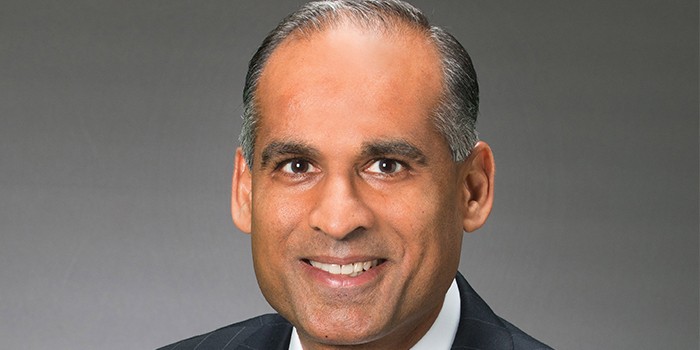 WASHINGTON, D.C. – February 9, 2018 – The American Chemistry Council (ACC) announced that Bob V. Patel, Chief Executive Officer of LyondellBasell Industries, became the Council's Chairman of the Board effective January 1, 2018. LyondellBasell is one of the largest plastics, chemicals, and refining companies in the world.
"Advancing the understanding, value, and need for science- and risk-based decision-making in both the marketplace and public policy is central to our mission at ACC," said ACC President and CEO Cal Dooley. "As chief executive of one of the world's largest plastics, chemicals, and refining companies, Bob possesses the insight and expertise to drive the continued expansion and prosperity of American chemistry in a global manufacturing future. His fiscal, strategic, and operational discipline; together with his leadership, will help ensure ACC's continued success as we navigate an increasingly challenging political and regulatory environment."
Mr. Patel chaired his first ACC board meeting at the Council's Washington, DC headquarters on February 7, 2018. He became an officer of the organization in 2016 and served as vice chairman of the board and chairman of the board Finance, Audit, and Membership Committee. Last year he served as chairman of the Executive Committee. Mr. Patel was first elected to ACC's board of director's in 2015, during which time he served as a member of the executive committee.
RELATED Jon M. Huntsman, Founder of Huntsman Corporation, Passes at Age 80, Chemours Breaks Ground on New State-of-the-Art Innovation Center, U.S. Chemical Production Up Higher Due To Hurricanes, Covestro LLC Announces Upcoming Leadership Changes

"Our industry is critical to advancing solutions to many of today's most challenging global issues like enhancing food safety through lightweight and flexible packaging, protecting the purity of water supplies through stronger and more versatile pipes, and improving the safety, comfort and fuel efficiency of many of the cars and trucks on the road today," said Patel. "This is an exciting time and I am honored to help tell our story and advocate for sensible policies that encourage growth and further competitiveness around the world."
As CEO of LyondellBasell, Mr. Patel has focused on the development and implementation of the next phase of the company's long-term growth strategy. Mr. Patel has overseen major capacity expansions at the company's sites in the United States, including the construction of the company's industry-leading Hyperzone high density polyethylene (HDPE) plant in La Porte, Texas, and the world's largest propylene oxide and tertiary butyl alcohol (PO/TBA) plant in Channelview, Texas – the largest single investment in the company's history. Under Mr. Patel's leadership, in 2018 LyondellBasell was named to Fortune Magazine's "World's Most Admired Companies" list for the first time.
Mr. Patel joined LyondellBasell in March 2010 as senior vice president, Olefins and Polyolefins – Americas, where he was one of the leaders who helped position the company to take advantage of the shale gas expansion in the U.S. He was promoted to executive vice president of Olefins and Polyolefins – Europe, Asia and International in October 2013, and appointed CEO in January 2015. Previously, Mr. Patel worked for Chevron Corporation and its affiliates for more than twenty years.
He is a board member of the Junior Achievement of Southeast Texas, the U.S.-India Business Council, and the Greater Houston Partnership. He is also a member of the external advisory council of the College of Engineering for The Ohio State University and a member of the dean's advisory council for the Fox School of Business at Temple University.
Mr. Patel earned a Bachelor of Science in chemical engineering from The Ohio State University, and he also holds a Master of Business Administration from Temple University.
In 2015, LyondellBasell was named a Responsible Care Company of the Year by ACC for the company's outstanding achievement in health, safety and environmental performance.
Contact Details
Name: Patrick Hurston
Email: Email Us
Phone No: (202) 249-6506
LyondellBasell CEO Bob V. Patel Becomes Chairman of American Chemistry Council