ISOPA Celebrates 30 Years of Engagement
ISOPA Celebrates 30 Years of Engagement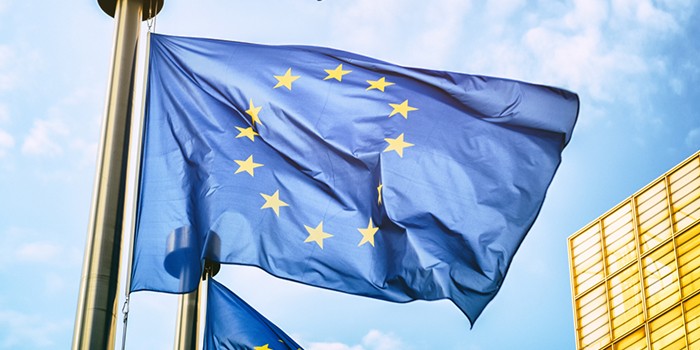 BRUSSELS, BELGIUM – January 19, 2018 - ISOPA, the European trade association for producers of diisocyanates and polyols, celebrated its 30th anniversary of successfully engaging with key policymakers and communicating the benefits of polyurethanes to society. The celebration took place on November 28, 2017, in the Cercle de Lorraine, Brussels. The evening consisted of speeches from ISOPA President, Mike Fowles, and ISOPA Secretary-General, Jörg Palmersheim, as well as a light-hearted panel discussion with former Secretary Generals - moderated by Kristine Dewaele - and live music.
Since its inception in 1987 in response to the first Montreal Protocol, ISOPA has been proactive in promoting safe handling of isocyanates and benefits of isocyanates. In doing so, ISOPA has reached out to downstream users, policymakers, and consumers. Successful initiatives such as the "Walk the Talk", and the "One Step Ahead" training have been key to ISOPA's information programmes. With nearly 7000 drivers trained in the safe loading and unloading of isocyanates, ISOPA's driver training programme is the longest running and most successful initiative to date. These initiatives alongside the Polyurethane campaign and the building of the Passive House in Brussels have demonstrated ISOPA's long-standing commitment to the promotion of industrial responsibility both in Europe and beyond.
RELATED Polyols and Polyurethane Market to Witness a Pronounce Growth During 2015 to 2023, Spray Polyurethane Foam Market will surpass $2.5bn by 2024, Commercial Roofing Materials Market - Emerging Economies to Have Lucrative Growth Opportunities, ICC Assists SES in Providing Support for SDO's

On the evening, ISOPA not only celebrated its past and current successes but also discussed looking to the future and tackling challenges head-on. Secretary-General Jörg Palmersheim expressed his gratitude to all who attended the event to celebrate ISOPA's commitment to a sustainable future. In a recent statement, he said: 'ISOPA has always taken sustainability very seriously and we are proud of the great work that has been carried out over the past 30 years. We wanted to celebrate our successes, but also take this as an opportunity to reflect on the present situation and look to the future, and I thank all who joined us from near and far for this special event.'
About ISOPA: ISOPA is the European trade association for producers of diisocyanates and polyols - the main building blocks of polyurethanes.
ISOPA promotes the highest standards of best practice in the distribution and use of diisocyanates and polyols in Europe and ensures that all stakeholders can easily access accurate and up-to-date information on these substances. ISOPA shows how polyurethanes help fulfill society's present & future needs. To do so, ISOPA develops guidelines on how to use diisocyanates and polyols correctly and safely and sponsors initiatives on recovery, recycling and product stewardship of polyurethanes both in Europe and in the rest of the world.
ISOPA is based in Brussels, Belgium, and is an affiliated organization of the European Chemical Industry Council, CEFIC. ISOPA's members include BASF, BorsodChem, Covestro, Dow, Huntsman and Shell Chemicals.
Contact Details
Name: Kristine Dewaele
Email: Email Us
ISOPA Celebrates 30 Years of Engagement