Is Your Head in the Clouds?
Is Your Head in the Clouds?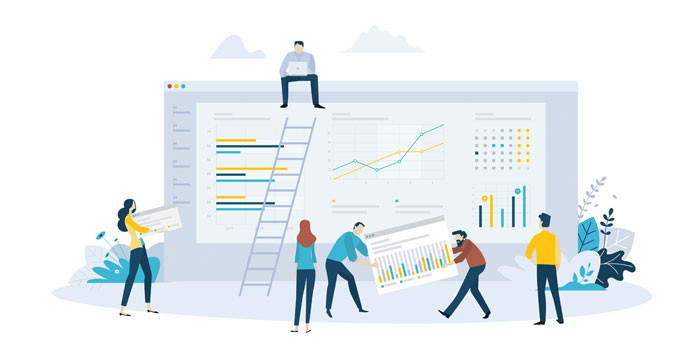 SUMMER ISSUE 2019 (Spray Foam Magazine) – In today's business world, there is no need to spend evenings slumped over the accounts scheduling jobs, preparing estimates, or calculating job costs. All of these functions should be easily completed during the workday and from any location. Business management has been revolutionized by the internet and apps to help change the management mindsets and record actions and tasks in a more efficient manner. Here we discuss five clear benefits an industry specific system can offer to help keep the books in order, deliver estimates on time and track profits.
Know and understand how profitable the company is at all times Using a management system that is designed for a specific industry is the key to understanding how profitable a company is at any given moment. There are several systems and apps available for all types of insulation companies, including spray foam. By installing one of these complete systems, the information will always be available, and in turn, will help with wise business decisions and efficiency.


Get Signed Contracts that will cover legal rights Being able to have a customized proposal with state requirements and any legalese that an attorney deems necessary to cover a business is key. Contracts should be signed by the business and the customer, and the documents saved within the system for future reference.


Email or instant message clients Use a system that can breakout each phase separately on one proposal with options and upgrades that can then be emailed or messaged to the client. Know material, labor, and burden costs, in addition to overheads, structure, and commission based on profitability. This is the information that the contractor needs to understand and run their company efficiently.


Stay on top of installer and sales rep productivity

Tracking installer productivity and understanding completion timing is essential when preparing an estimate. Estimating labor by the square foot is a quick and easy way to get preliminary job costing and when an installer is paid hourly, track their daily productivity so jobs do not go over the estimated labor.

Pairing installers with the right partner can be an effective way of assuring that labor will stay within the limits set as a percentage of each job. For this reason, it is important that a manager have the right system to facilitate tracking for daily labor associated with of completion of every job.

Having a standardized way of estimating jobs ensures gross profits are easily managed. Sales reps are then held accountable for assuring that jobs are profitable, and payments are made by their customer in the time allowed by the management. Many companies pay commissions to sales reps only when a job is profitable and paid on time.


Invoice daily and track payments and receivables Collecting the money is imperative for any business to thrive. Insulators who are new to the spray foam industry could get into trouble if they don't collect their income efficiently. It is crucial to invoice customers immediately after a small job and to collect draws on larger jobs. The best way to do this is to break out each phase of a job with its own price and then invoice for each phase upon completion. It's a fact that the longer it takes to collect money, the less chance there is of being paid for the job. Once the builder owes money for more than 30 days, the contractor effectively becomes a banker for the for the project. Thus any profit that was made on the job gets diluted. It is important to secure a contractor lien on jobs that are being completed for new customers who are not paying COD. Owners and managers need to have a complete understanding of how profitable their operations are in real time. Keeping up with changes in the market are essential for the success of any business.

The Estesys management cloud-based system stood out as user friendly with useful features like tracking job lifecycle and organizing invoices to help save hours processing jobs.
Chuck Andris, Development Architect for Estesys emphasizes, "32 years of providing management software to hundreds of insulation contractors across the U.S. and Canada is the business knowledge behind the Estesys system. We understand how to make a company grow and prosper."

The Estesys web app system is a cloud-based system which will work on any device with internet access. The service includes everything required to run day-to-day operations including support, training, and enhancements. There isn't any need for servers or special equipment because the system is delivered via the internet cloud. Microsoft SQL Azure cloud servers allow secure unlimited growth across a company's platform.

Installing and using an industry specific management app will not only help businesses stay organized and profitable, it will provide support from experts who know the relevant industry too.


You May Also Like
Is Your Head in the Clouds?