IFTI Explains Top Keywords and Phrases Used in Thermal Barrier, Ignition Barrier, and Fire Protection
IFTI Explains Top Keywords and Phrases Used in Thermal Barrier, Ignition Barrier, and Fire Protection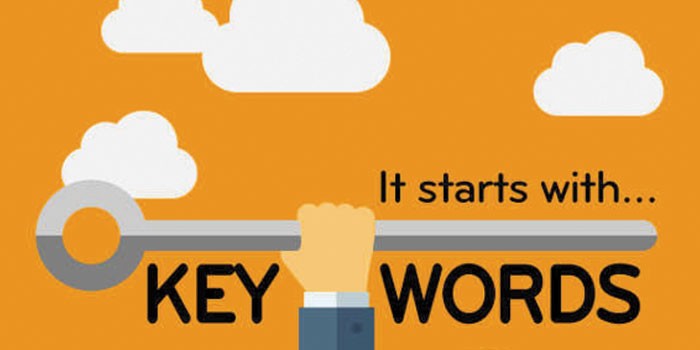 Understanding Key words and phrases used in Thermal Barrier, Ignition Barrier and Fire Protection
Alternative Ignition Barrier Assembly: An assembly consisting of either the exposed SPF or the SPF with a fire-protective product that complies with the conditions of acceptance of Appendix X or for attic floors, complies with ASTM E970.
Alternative Thermal Barrier Assembly: (15-Minute Thermal Barrier) An assembly consisting of either the exposed SPF or the SPF with a fire-protective product that complies with the Special Approval section of the IBC or the Specific Approval section of the IRC. Referenced test procedures include NFPA 286, UL 1715, FM 4880 or UL 1040.
Appendix X: A fire test protocol based on, but less severe than, NFPA 286 to qualify alternative ignition barrier assemblies. Details of this test protocol may be found in AC377.
AC 377: Acceptance Criteria for Spray-Applied Foam Plastic Insulation. International Code Council Evaluation Service.
AC 456: Acceptance Criteria for Fire-Protective Coatings Applied to Spray-Applied Foam Plastic Insulation without a Code-Prescribed Thermal Barrier: International Code Council Evaluation Service. Approved October 2015, 2016
ASTM E84: Standard Test Method for Surface Burning Characteristics of Building Materials, often referred to as Class A and interchangeable with UL723
Authority Having Jurisdiction (AHJ) - An organization, office, or individual responsible for enforcing the requirements of a code or standard, or for approving equipment, materials, an installation, or a procedure.
Evaluation Report: Report provided by an accredited or qualified third-party reporting results of technical evaluations of data for compliance with a standard or set of criteria. In the context of buildings and construction, these reports commonly evaluate compliance of a product or assembly with the relevant requirements of the construction codes, consensus standards or acceptance criteria. Evaluation reports are used to help confirm code-compliance of products and assemblies.
Building code (also building control or building regulations) is a set of rules that specify the standards for constructed objects such as buildings and nonbuilding structures. Buildings must conform to the code to obtain planning permission, usually from a local council. The main purpose of building codes is to protect public health, safety and general welfare as they relate to the construction and occupancy of buildings and structures. The building code becomes law of a particular jurisdiction when formally enacted by the appropriate governmental or private authority
Fire protection is the study and practice of mitigating the unwanted effects of potentially destructive fires.[1] It involves the study of the behavior, compartmentalization, suppression and investigation of fire and its related emergencies, as well as the research and development, production, testing and application of mitigating systems. In structures, be they land-based, offshore or even ships, the owners and operators are responsible to maintain their facilities in accordance with a design-basis that is rooted in laws, including the local building code and fire code, which are enforced by the Authority Having Jurisdiction
ASTM E970: Standard Test Method for Critical Radiant Flux of Exposed Attic Floor Insulation Using a Radiant Heat Energy Source.
FM 4880: Approved Standard for Class I Fire Rating of Insulated Wall or Wall and Roof/Ceiling Panels, Interior Finish Materials or Coatings and Exterior Wall Systems.
IBC: International Code Council (2015). International Building Code
IRC: International Code Council (2015). International Residential Code
NFPA 275: National Fire Protection Association (NFPA). NFPA 275 Method of Fire Tests for The Evaluation of Thermal Barriers.
NFPA 285: Standard Fire Test Method for Evaluation of Fire Propagation Characteristics of Exterior Non-Load-Bearing Wall Assemblies Containing Combustible Components.
NFPA 286: Standard Methods of Fire Tests for Evaluating Contribution of Wall and Ceiling Interior Finish to Room Fire Growth (Note: NFPA 286 does not include pass/fail criteria within it; the criteria are specifically defined within the IBC and IRC).
UL 723: Standard for Test for Surface Burning Characteristics of Building Materials. Often referred to as Class A and interchangeable with ASTME84
UL 1715: Standard for Fire Test of Interior Finish Material.
UL 1040: Standard for Fire Test of Insulated Wall Construction.
AC: Acceptance Criteria are developed by the ICC-ES technical staff in consultation with the report applicant and with input from interested parties. Acceptance Criteria are used as a guide to develop evaluation reports.
Approved: Acceptable to the building official.
Building Official: The officer or other designated authority charged with the administration and enforcement of the building code.
ICC: International Code Council (www.iccsafe.org) The ICC formed in 1994 by the merger of BOCA, ICBO and SBCCI to promulgate a common set of model building codes. Codes developed by the ICC are commonly referred to at the I-CODES.
ICC-ES: International Code Council Evaluation Services (www.icc-es.org) , is a nonprofit, limited liability company (ICC subsidiary) that performs technical evaluations of building products, components, methods, and materials.
Ignition Barrier: A building code permitted protective covering applied over foam plastic insulations, including SPF, in attics and crawlspaces to increase the time it takes for the foam plastic to become involved in a fire. Ignition barriers do not provide as much fire protection as thermal barriers. The building code restricts the use of ignition barriers to attics and crawlspaces of limited access (check the local building code for specific requirements).
NFPA: National Fire Protection Association (www.nfpa.org), is a global nonprofit organization, established in 1896, devoted to eliminating death, injury, property and economic loss due to fire, electrical and related hazards.
Thermal Barrier: A material installed over spray polyurethane foam (and other foam plastics) designed to slow the temperature rise of the foam during a fire situation and delay its involvement in the fire. With certain exceptions, building codes require that SPF be separated from interior spaces with a thermal barrier. Building codes define thermal barriers as those specifically listed in the code (such as ½-inch gypsum wallboard) or those tested in accordance with NFPA 275 (meeting both the Temperature Transmission Fire Test and the Integrity Fire Test).
Contact Details
Name: Gary Wolfe
Email: Email Us
Phone No: 760-636-3874
---
IFTI Explains Top Keywords and Phrases Used in Thermal Barrier, Ignition Barrier, and Fire Protection