Huntsman Donates More Than $10 Million To Hurricane Harvey Relief Efforts In Southeast Texas
Huntsman Donates More Than $10 Million To Hurricane Harvey Relief Efforts In Southeast Texas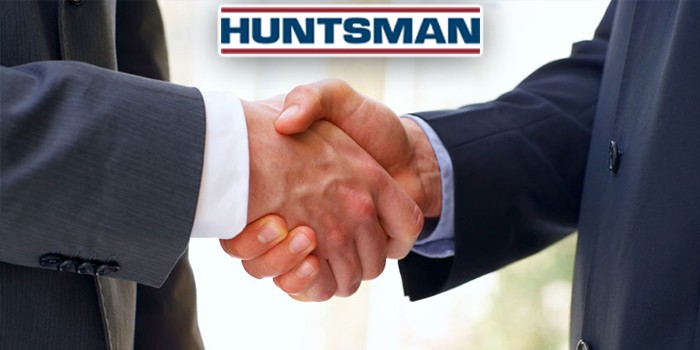 PORT NECHES, TX – September 19, 2017 – Huntsman Corporation announced that Huntsman entities, including the company, Huntsman Family Foundation and the Huntsman family, have contributed over $10 million dollars to local relief efforts and Huntsman associates affected by Hurricane Harvey. Contributions are expected to continue throughout the coming months.
Executive Chairman Jon Huntsman, Sr. traveled to the Golden Triangle to announce a $3 million donation from the Huntsman Corporation, Huntsman Family Foundation, and Huntsman board director Wayne Reaud, which is part of the more than $10 million donated by Huntsman-related parties. The $3 million contribution will be put into a 501(c)3 called the Huntsman Flood Fund where Huntsman, Sr. hopes to raise an additional $1 to $1.5 million. Gilbert I. "Buddy" Low, board member of the Beaumont Foundation of America, has also pledged an initial $500,000 to the fund on behalf of the foundation.
"As the region begins to recover and rebuild, we want to be part of that process and support the communities that have given us so much over the years," Huntsman, Sr. said. "We are proud to call Southeast Texas home and we are looking forward to the positive impact these donations will have on the people in the local communities and Huntsman associates that need it most."
Huntsman, Sr. met with associates at Huntsman's Port Neches Operations while he was in town to make the announcement. He also met with local county officials and community influencers to discuss the impact of Hurricane Harvey.
"A business is o nly as strong as the men and women who work in it. I'm proud of all of you for going the extra mile to do not only for us, but for your families," Huntsman, Sr. told a group of Huntsman associates during his visit. "We hope the fund we are creating today will help those impacted by the storm get back on their feet, whatever their needs may be."
RELATED ASHRAE Certifications Recognized By The U.S. Department Of Energy , Icynene Appoints Mark Sarvary as President and CEO, Chinese Appliance Leader Uses Honeywell Solstice For Energy-Efficient Refrigerator Insulation

Approximately 100 Huntsman associates in the Houston and Golden Triangle areas saw their homes significantly impacted by the flooding caused by Hurricane Harvey. The company said in an update that all associates who work at its locations across the state of Texas had been accounted for. The company is continuing to support impacted associates by offering compensation to those whose primary residence have been damaged by flood waters and providing hotel rooms and vehicles to those that have been displaced or left without transportation. The PNO site has also donated generators and water trucks to local shelters in Jefferson County.
With 1,000 associates and contractors in Southeast Texas, Huntsman Corporation and the Huntsman family have deep ties to the region most impacted by Hurricane Harvey. Huntsman moved its corporate headquarters from Salt Lake City to The Woodlands in 2012 and has owned and operated its 3,000-acre PNO plant since 1997.
About Huntsman:
Huntsman Corporation is a publicly traded global manufacturer and marketer of differentiated and specialty chemicals with 2016 revenues of approximately $10 billion. Our chemical products number in the thousands and are sold worldwide to manufacturers serving a broad and diverse range of consumer and industrial end markets. We operate more than 75 manufacturing, R&D and operations facilities in over 30 countries and employ approximately 10,000 associates within our four distinct business divisions.
Forward Looking Statements:
Statements in this release that are not historical are forward-looking statements. These statements are based on management's current beliefs and expectations. The forward-looking statements in this release are subject to uncertainty and changes in circumstances and involve risks and uncertainties that may affect the company's operations, markets, products, services, prices and other factors as discussed in the Huntsman companies' filings with the U.S. Securities and Exchange Commission. Significant risks and uncertainties may relate to, but are not limited to, volatile global economic conditions, cyclical and volatile product markets, disruptions in production at manufacturing facilities, reorganization or restructuring of Huntsman's operations, the ability to implement cost reductions and manufacturing optimization improvements in Huntsman businesses, to consummate or achieve the expected benefits of the proposed transaction with Clariant and to realize anticipated cost savings, and other financial, economic, competitive, environmental, political, legal, regulatory and technological factors. The company assumes no obligation to provide revisions to any forward-looking statements should circumstances change, except as otherwise required by applicable laws.
Contact Details
Name: Anne Knisely
Email: Email Us
Phone No: (281) 719-4072
Huntsman Donates More Than $10 Million To Hurricane Harvey Relief Efforts In Southeast Texas