Housing Markets Continue to Edge Forward
Housing Markets Continue to Edge Forward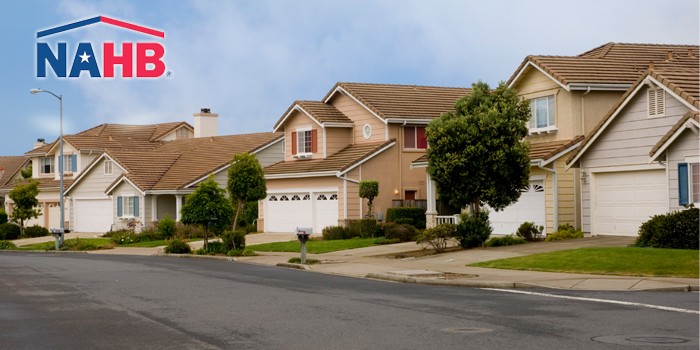 WASHINGTON, D.C. – May 18, 2016 – Markets in 119 of the approximately 340 metro areas nationwide returned to or exceeded their last normal levels of economic and housing activity in the first quarter of 2016, according to the National Association of Home Builders/First American Leading Markets Index (LMI) released today. This represents a year-over-year net gain of 45 markets.

The index's nationwide score ticked up to .95, meaning that based on current permit, price and employment data, the nationwide average is running at 95 percent of normal economic and housing activity. Meanwhile, 86 percent of markets have shown an improvement year-over-year.

"Housing markets continue to recover gradually, edged along by a firming economy, solid job creation and low mortgage interest rates," said NAHB Chairman Ed Brady, a home builder and developer from Bloomington, Ill. "We expect the housing sector to improve at a slow, but steady pace throughout the year."

"Among the LMI components, house prices continue to make the most widespread gains, with 324 markets having returned to or exceeded their last normal levels. Meanwhile, 66 metros have reached or exceeded normal employment activity," said NAHB Chief Economist Robert Dietz. "Single-family permits have inched up to 49 percent of normal activity, but remain the lagging part of the index."
RELATED New Homes Attract Consumers Looking to Save on Energy Costs , Builder Confidence Holds Steady in March , BPI Introduces the Healthy Home Evaluator Credential
"More than 80 percent of all metros saw their Leading Markets Index increase or hold steady over the quarter, an important sign that the housing market is heading in the right direction," said Kurt Pfotenhauer, vice chairman of First American Title Insurance Company, which co-sponsors the LMI report.

Baton Rouge, La., continues to top the list of major metros on the LMI, with a score of 1.54 – or 54 percent better than its last normal market level. Other major metros leading the list include Austin, Texas; Honolulu; Houston; and San Jose, Calif. Rounding out the top 10 are Oklahoma City; Los Angeles; Nashville, Tenn.; Charleston, S.C.; and Salt Lake City.

Looking at smaller metros, both Midland and Odessa, Texas, have LMI scores of 2.0 or better, meaning that their markets are now at double their strength prior to the recession. Also at the top of the list of smaller metros are Manhattan, Kan; Walla Walla, Wash.; and Wheeling, W.Va.; respectively.

The LMI identifies those areas that are now approaching and exceeding their previous normal levels of economic and housing activity. Approximately 340 metro areas are scored by taking their average permit, price and employment levels for the past 12 months and dividing each by their annual average over the last period of normal growth. For single-family permits and home prices, 2000-2003 is used as the last normal period, and for employment, 2007 is the base comparison. The three components are then averaged to provide an overall score for each market; a national score is calculated based on national measures of the three metrics. An index value above one indicates that a market has advanced beyond its previous normal level of economic activity.

Editor's Note: In calculating the LMI, NAHB utilizes employment data from the Bureau of Labor Statistics, house price appreciation data from Freddie Mac and single-family housing permits from the U.S. Census Bureau. In 2015, the Census Bureau revised the manner in which it obtains monthly counts of MSA single-family permits data. To maintain consistency within the LMI, NAHB excluded certain MSAs and improved comparability with previous years for the remaining areas. The LMI is published quarterly on the fourth working day of the month, unless that day falls on a Friday—in which case, it is released on the following Monday. For historical information and charts, please go to nahb.org/lmi.
Contact Details
Name: Elizabeth Thompson
Email: Email Us
Phone No: 202-266-8495
Housing Markets Continue to Edge Forward