Honeywell Discusses the Fundamentals of Blowing Agents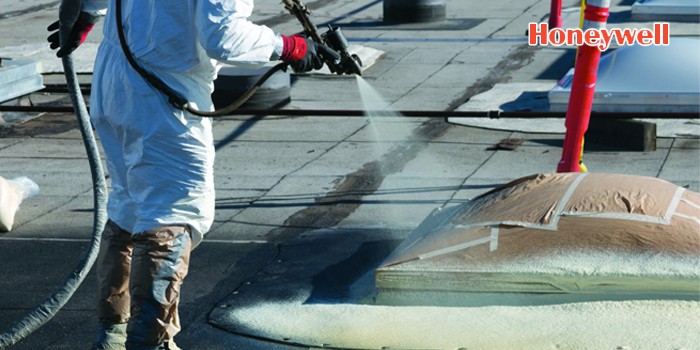 MORRIS PLAINS, NJ – December 2, 2015 – As a spray foam contractor, you are faced with many important decisions each day. For example, you must decide what amount to bid for a project, find ways to reduce your equipment and labor costs, and determine how best to set your business apart from the competition. Another important consideration is what blowing agent to use in your closed-cell spray foam system. It can have a significant impact on your bottom line in a multitude of ways. We thought it would be valuable to list a few important things that every SPF contractor should know about foam blowing agents.
To read the full article on Spray Foam Magazine, please click the link provided below.

RELATED
Covestro Commits to Further Partnership with Solar Impulse
,
New Construction Starts in 2016 to Grow 6% to $712 Billion, According to Dodge Data & Analytics
,
Spray Polyurethane Foam Alliance Recognizes CertainTeed Insulation with Supplier Company Accreditation
,
North American Polyurethane Foam Market Growing at 6% CAGR to 2020, Research Says
,
Housing Markets Continue to Recover at Modest Pace
,
Air Products Introduces Polycat 204 Catalyst for Spray Foam and Other Rigid Polyurethane Foam Applications
Contact Details
Name:
Email: Email Us
Phone No: 1-800-631-8138