High on Foam: 2019 Show Edition of Spray Foam Magazine Available Now
High on Foam: 2019 Show Edition of Spray Foam Magazine Available Now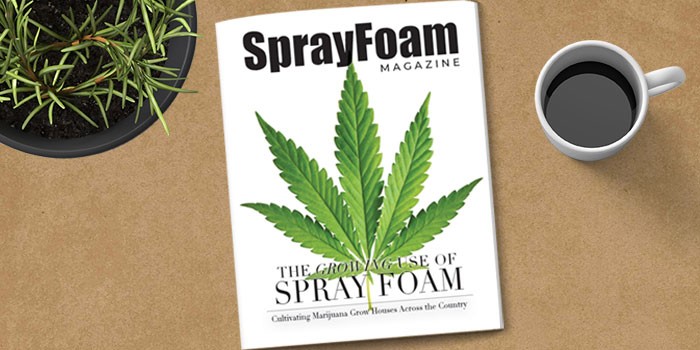 JUPITER, FL – February 1, 2019 – Have you ever considered growing your business? 2019 maybe the perfect time to cultivate your company! In this 2019 SPFA SHOW Edition of Spray Foam Magazine, we discuss how grow houses are potentially big business for the industry. We are also thrilled to announce some breaking news as Accella Polyurethane Systems publicizes a rebrand that could benefit all.
Interviewing Tiffiny Flaim, President of the SPFA and founder of BIOFOAM, was an inspiration; as we learn not only is she a strong woman in a male dominated industry, but she is also not afraid to get her boots dirty.
Take time to contemplate the industries technological developments with a fascinating story on MIT's robot arm and why drones may help spray foam contractors. This issue also lands in Mexico Beach, FL, reviewing the destruction left in the wake of hurricane Michael, and how one house was left standing.
Spray Foam Magazine's digital issue is now available online for free and on mobile devices through the award-winning Spray Foam Magazine App. The print version of the issue will be available at the Spray Foam Show in Daytona Beach, FL this coming week from February 5-February 7. It will also be in the mailboxes of subscribers in the coming weeks.
About Spray Foam Magazine: 
Spray Foam Magazine is targeted to a global audience of building construction professionals and energy-conscious readers. It is distributed bi-monthly to applicators, manufacturers, distributors, specifiers, general contractors, architects, engineers, and managers in both the public and private sectors. For more information or free instant access, please use the links provided below. •

Contact Details
Name:
Email: Email Us
Phone No: 561-768-9793
---
Disqus website name not provided.
High on Foam: 2019 Show Edition of Spray Foam Magazine Available Now