Graco Marks 60th Anniversary of First Airless Sprayer
Graco Marks 60th Anniversary of First Airless Sprayer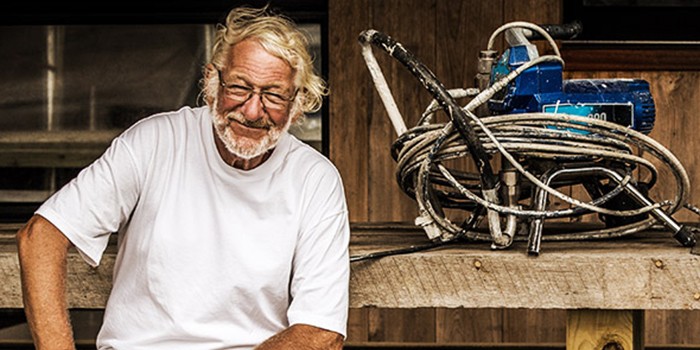 MINNEAPOLIS, MI – March 26, 2018 – Graco Inc. (NYSE:GGG), a leading manufacturer of fluid handling equipment, is proud to commemorate 60 years of airless innovation and the 60th anniversary of its first airless paint sprayer. The Hydra-Spray, introduced in 1958, revolutionized the professional painting industry. For the first time, paint could be sprayed without the use of atomizing air or heating up the material.
Not only did the introduction of the Hydra-Spray lead to dramatic overspray reductions, more even paint coverage, less paint "bounce back" and significant equipment simplification, but it also served as an introduction to a long and rich history of Graco airless spray innovations. Graco has spent the last six decades continuing to innovate to improve and make advancements to its airless sprayer and airless accessory offering, equipping end users with the best, most dependable and job-site ready sprayers available on the market today.
RELATED Graco Announces Gusmer H-20/35 Sprayer and Reactor 2 Mobile App, Listening to the Contractor, Graco Appoints Emily C. White to the Board of Directors, Graco's Applied Fluid Technology Division Introduces Rewards Program and New Products for the Spray Foam Industry

Graco intends to mark this milestone in many ways throughout 2018 and has created a webpage featuring a timeline of significant airless innovations over the last 60 years, stories from contractors who rely on Graco every day, and a variety of promotional programs for its valued end-user customers.
ABOUT GRACO: Graco Inc. supplies technology and expertise for the management of fluids and coatings in both industrial and commercial applications. It designs, manufactures and markets systems and equipment to move, measure, control, dispense and spray fluid and powder materials. A recognized leader in its specialties, Minneapolis-based Graco serves customers around the world in the manufacturing, processing, construction and maintenance industries.
Contact Details
Name: Todd Safgren
Email: Email Us
Phone No: 612-623-6734
Graco Marks 60th Anniversary of First Airless Sprayer