Going for Gold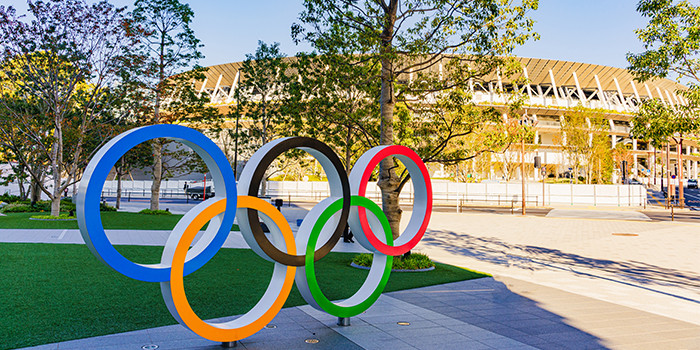 Spray Foam Magazine – Late Summer 2021 – The Olympics Games, still called Tokyo 2020, was postponed to July 2021. Many of the retrofit buildings at the Tokyo Olympics incorporated materials that will help promote Japan's ecological standpoint, culture, heritage and a nod to the past Tokyo 1964 Olympics, as well as a salute to the optimistic future of Tokyo's metropolitan organic growth.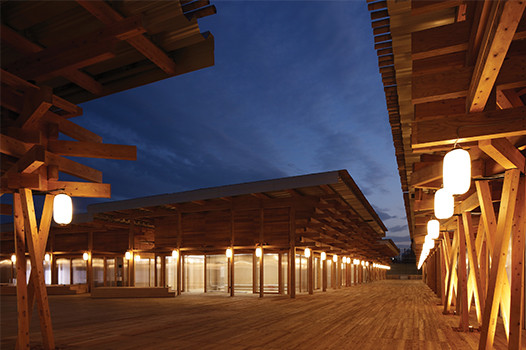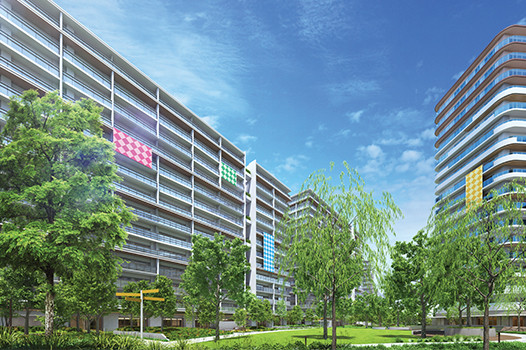 Olympic Village will house 11,000 athletes representing 206 nations at Tokyo 2020. Dow sealants were used around windows, doors, and in elevators to help provide protection in the unlikely event of a fire.
Photos courtesy of Tokyo 2020
Japan is making purposeful strides to become more ecologically friendly and in October 2020 the country announced its target of becoming carbon neutral by 2050. According to Hiroshi Kajiyama, Japan's Minister of Economy, Trade and Industry, this will include a renovation of the industrial structure Japan has been used to for over 70 years. The Green Growth Strategy's goal is to build a "constructive link between economic growth and environmental protection which includes lowering Japan's carbon footprint through clean energy production, infrastructure, and research and development of green technologies."
In addition to cleaner energy production the Japanese are also focusing on repurposing old building structures which in the past would have been knocked down and rebuilt. This is exactly what has happened with many of the buildings at the Olympic Games Tokyo 2020.
Dow's material science experts have helped create technologies that have insulated, sealed, coated, and protected the sustainable achievements Japan wished to achieve on their 72,400-square-meter Olympic Stadium.
Over half of the 43 Olympic venues are existing facilities, which has been highlighted as saving an estimated 80,000 tons of CO2 equivalent emissions and a number of these existing structures incorporated Dow technologies to help seal building envelopes, electrical systems and help create the modern aesthetic appeal to the structures.
One of the main structures at the Tokyo Olympics is the Nippon Budokan. Originally constructed for the Olympic Games in 1964 the Nippon Budokan was upgraded for Tokyo 2020.
The building is referred to as the spiritual home of Japanese martial arts due to Judo making its debut as an Olympic sport, with competitions being held here. Therefore, its structural protection was paramount in the refurbishment plans. DOWANOL™ Glycol Ethers was used in the water-based coatings system helping diminish damage from moisture and cracking to keep the venue looking like new. ELASTENE™ Elastomeric Wall Coatings also helped protect the exterior walls by providing excellent dirt and water resistance, while paint formulated with PRIMAL™ Acrylic Polymer was used to help protect the integrity of interior walls.
Another retrofit example at Tokyo 2020 is the International Broadcast Center/Main Press Center. It needed to be re-glazed to enhance aesthetics and steady the structure. DOWSIL™ SE 797 Silicone Sealant was applied in the canopy/connecting corridor that links the International Broadcast Center with the Main Press Center. The silicone sealant has an excellent adhesion as well as weather protection against the elements helping to prevent cracks from Tokyo's hot summer temperatures.
Dow solutions were also included in a number of the new Tokyo Olympic structures including: the Ariake Arena, Ariake Gymnastics Centre, Tokyo Aquatics Centre, and many more.
As of going to print, the latest Olympics news: A state of emergency was declared in the Japanese capital on July 8, 2021 and will stay in place until August 22, 2021.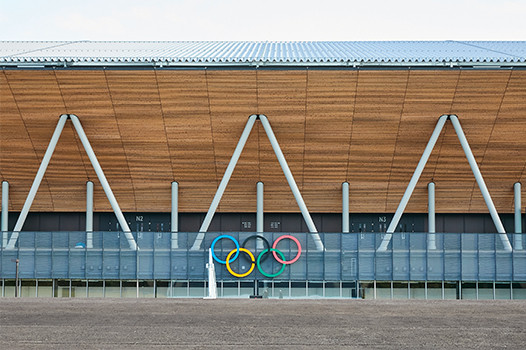 Dow wall coatings applied to the exterior walls of the Ariake Gymnastics Centre provides excellent dirt and water resistance for long-lasting protection after the games.
Therefore the Ministers and organizers of the Tokyo Olympics 2020 have decided to ban all spectators. Originally, up to 10,000 Japanese fans were to be permitted to attend. Tokyo 2020 President Seiko Hashimoto said she was "sorry to those who purchased tickets and everyone in local areas."
The spectators are banned but one thing is solid – the quality of the coatings applied on these buildings will keep them structurally sound for years to come. 

Disqus website name not provided.