Get Into The Groove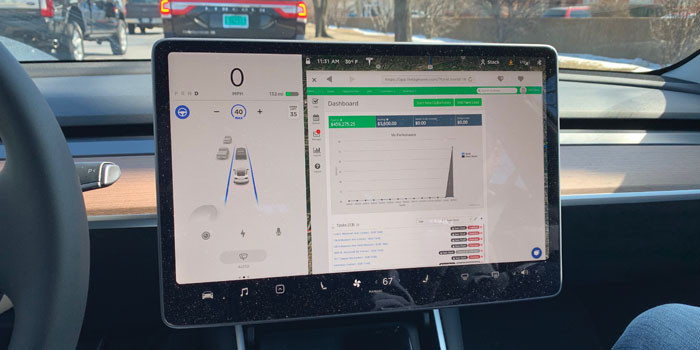 Spray Foam Magazine – Fall 2020 – FieldGroove is a field service software that enables contractors to build estimates, schedule jobs, track assets, and invoice customers; managing the entire job lifecycle, from any device, at any time.
FieldGroove sales managers, Scott Newell and Denise Byer, have been thrilled to be part of the insulation world. They have found that insulation contractors are a great group of supportive individuals, whom they love working with to help them grow their business. They consider their clients family. Scott shares "Our favorite part is when we hear how much FieldGroove has positively impacted our customers' businesses. We are personally very proud to sell this product."
FieldGroove is easy to use and completely customizable. Currently, the software is very insulation specific. Their solution can accommodate the flooring, roofing, drywall, gutter, fireplace, and mirror/glass industries as well. FieldGroove Sales Manager on the West Coast, Denise Byer, shares, "Once every insulation contractor in the country is part of the FieldGroove family, we plan to expand to other industries." This construction management software is not only cutting edge, but it is also user friendly. FieldGroove is cloud based, integrates with QuickBooks Online, and has the ability to process credit cards directly within the system. Another notable feature is that this software is intuitive. It has a visual look and a modern feel. FieldGroove is Apple and Windows friendly and their digital signature estimates are at no extra cost.
According to FieldGroove's East Coast Sales Manager, Scott Newall, "FieldGroove gives you the biggest bang for your buck. It efficiently manages your business so you can effectively grow your business. The fine-tuned machine controls everything from leads to collecting payments on invoices, scheduling, and everything in between. FieldGroove easily integrates tracking and accounting solutions."

FieldGroove's parent company, 2-Track, has been in the GPS tracking business and deep in the insulation space as members of NICE, SPFA, and the ICAA for 15 years. FieldGroove was purchased and placed on the market as a retail product four years ago and is continually innovating.

In the words of FieldGroove's customer satisfaction and tech guru, Neil Ababdie,"We are a living breathing operation, always seeking feedback and adapting to our customers' wants and needs to keep up with industry changes. FieldGroove is easy to deploy. The workflow is very intuitive, making initial training effective. FieldGroove is adaptive to changing products, prices and workflows."
Sales Managers, Denise and Scott simultaneously point out, "Our platform is built as a responsive web service, giving you the freedom to run all of FieldGroove from a phone or tablet … or even a Tesla!"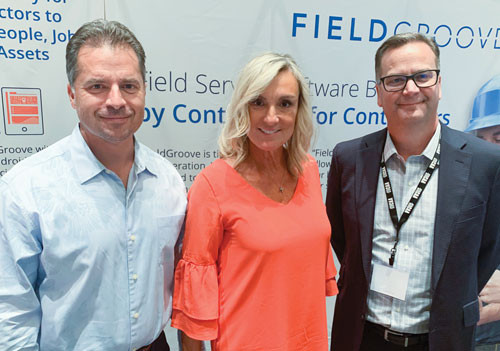 From left to right: Track/FieldGroove owner, Michael Engle, Sales Managers, Denise Byer and Scott Newell.
FieldGroove is continuously working with developers to add and improve features, reporting capabilities, CRM tools, etc., ensuring that they remain competitive. Their customer support team operates in house and are available to answer all questions in a 24-hour timeframe. In addition to their live customer support, the company also has numerous tutorials and videos to help you get started. One of their many satisfied customers, Thrice Energy located in Oklahoma, states, "FieldGroove has saved our back-end admins 10 to 12 hours a week just in payroll." Running a business more efficiently is key and having the essential software will give a contractor this advantage.

For more information contact: sales@fieldgroove.com or by phone at 334-203-9889 to setup a free demo or get an account. Be sure to ask about trade group discounts.


You May Also Like