Foam Foam Baby: The Summer Issue of Spray Foam Magazine Features Vanilla Ice
Foam Foam Baby: The Summer Issue of Spray Foam Magazine Features Vanilla Ice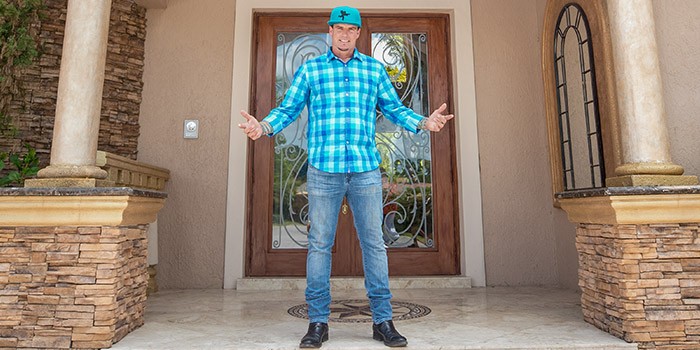 JUPITER, FL – June 29, 2016 – Is there a better way to stay cool during the sizzling summer months than with spray foam insulation on your roofline and exterior walls and keep your energy costs down? We don't think so, and neither does the man who always knows how to stay cool: The one and only Vanilla Ice. The 2018 July/August issue of Spray Foam Magazine features the "Ice Man," who has come a long way from "Ice Ice Baby" and now, in addition to his music, cooking, and Hollywood movie acting duties, builds and retrofits homes and shows them off to the world in his own show The Vanilla Ice Project, which is available through the DIY Network. Read all about Vanilla Ice's use of foam in his homes in the latest issue, now available online for free and on mobile devices through the award-winning Spray Foam Magazine app. The print version of the issue will be mailed to subscribers in early July.
The issue is also jam-packed with some of the hottest projects in the spray foam industry, such as a residential SPF roofing system install to a state-of-the-art architectural masterpiece in Wine Country, California, the application of SPF to two twink tanks of the side of a mountain in Salt Lake City, Utah, or even an insulation installation inside a building supporting the U.S.' second largest statue. In addition to these incredible projects, we have all the latest and greatest industry news to keep you up to date this summer season. Stay cool!
Click Above to Read the Latest Issue
Highlights from the July/August 2018 Issue
• To Build, Live, and Preserve
• How to Compete with Low-Bid Contractors
About Spray Foam Magazine: Spray Foam Magazine is targeted to a global audience of building construction professionals and energy-conscious readers. It is distributed bi-monthly to applicators, manufacturers, distributors, specifiers, general contractors, architects, engineers, and managers in both the public and private sectors.
Contact Details
Name: Spray Foam Magazine
Email: Email Us
Phone No: 561-768-9793
---
Foam Foam Baby: The Summer Issue of Spray Foam Magazine Features Vanilla Ice