FLIR's MR277 Wins 2020 Pro Tool Innovation Award
FLIR's MR277 Wins 2020 Pro Tool Innovation Award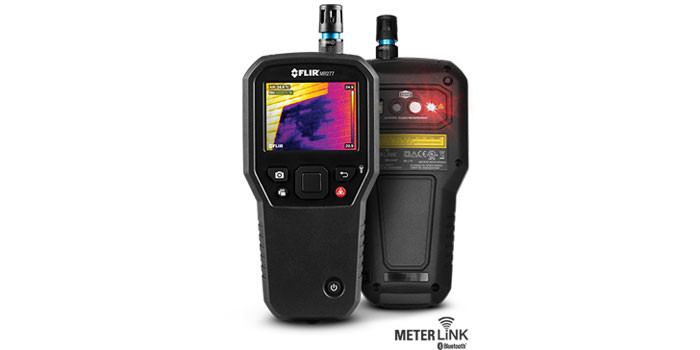 Jupiter, FL - November 5, 2020 - Each year the Pro Tool Innovation Awards (PTIA) are judged by a panel of industry professionals, ranging from contractor's to tradesmen of all types from all over the world, who handle and use hundreds of new tools each year. They identify power tools, hand tools, fasteners, and accessories based on their leading innovation in the industry.

This year, FLIR Systems, Inc. was honored with a 2020 Pro Tool Innovations Award based on their leading innovations in the industry. The FLIR MR277 received the Water and Moisture Award within the Test and Management category for PTIA. According to the judging panel, the FLIR MR277 combines the advantages of Infrared Guided Measurement (IGM) with the company's proprietary Multi-Spectral Dynamic Imaging (MSX). The MR277's environmental sensors help to locate problems faster by quickly finding moisture leaks, air leaks, insulation voids, and more with thermal imaging that's 4X the resolution of earlier IGM moisture meters. The IGM technology and laser pointer help to isolate the problem area, where one can then use the integrated pinless moisture sensor for non-invasive readings, or one can use the external pin probe to confirm hard-to-reach areas. This tool allows for diagnosing issues efficiently and accurately allowing the user to do more in less time. FLIR strives to strengthen public safety and well-being, increase energy and time efficiency, and contribute to healthy and intelligent communities
FLIR Systems, Inc. designs, develops, manufactures, markets, and distributes technologies that enhance perception and awareness. They bring innovative sensing solutions into daily life through their thermal imaging, visible-light imaging, video analytics, measurement and diagnostic, and advanced threat detection systems.
Contact Details
Name: Flir Systems
Email: Email Us
FLIR's MR277 Wins 2020 Pro Tool Innovation Award