Flame Control Coatings 60-60A Thermal Barrier Expands Testing and Approvals
Flame Control Coatings 60-60A Thermal Barrier Expands Testing and Approvals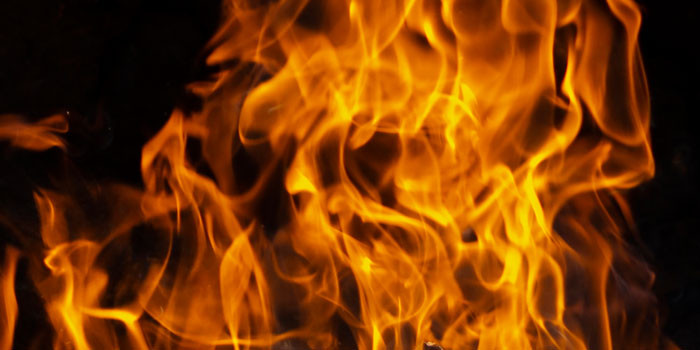 NIAGARA FALLS, NY — August 25, 2020 — Flame Control Coatings announced recently the completion of successful NFPA 286 testing with Carlisle Construction Materials Spray Polyurethane Foam products. Testing was recently completed at QAI Laboratories in Tulsa, Oklahoma that qualified Flame Control 60-60A as an intumescent thermal barrier over Carlisle open and closed cell foam products at the application rate of 115 square feet per gallon.
Tim Lockhart, Technical Sales Manager of Flame Control Coatings stated, "We're very excited to include the Carlisle family of spray foam products into our testing portfolio. Carlisle is a world-class manufacturer of open and closed cell spray polyurethane foam and we are very pleased to be able to offer our 60-60A thermal barrier to their applicators".
Flame Control 60-60A is a water-based, thin film intumescent coating that is AC 456 compliant and certified for use as a thermal barrier on spray polyurethane foam insulation. Exclusively tested to NFPA 286 test standards, 60-60A is a low viscosity coating that is designed specifically for easy application.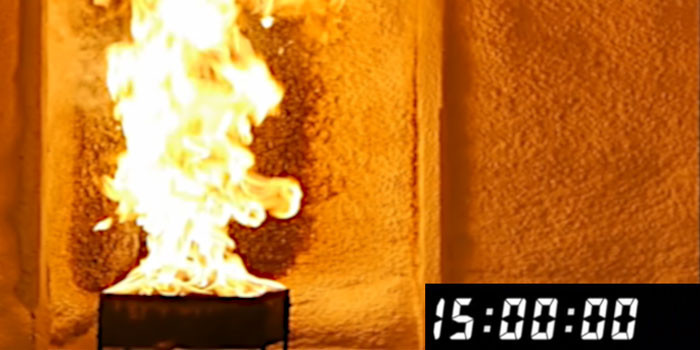 15-Minute Corner Burn Test
Lockhart added, "We talk about how easy this coating is to spray, but the proof is in the number of applicators who have made the switch to 60-60A. It's economical, low viscosity, handles cold temperatures really well, and it's made in the USA. All we have to do is get a pail into the hands of new customers to try the coating and they're calling us placing an order the next day".
About Flame Control
Located in Niagara Falls, NY, Flame Control has been providing advanced protective coatings since 1974. Specified by the US Military, leading Aerospace and Defense Contractors, Global Paint and Coatings Suppliers and thousands of Architects across the globe, Flame Control boasts a product portfolio that features extensive 3rd party testing and certifications. In January 2020 Flame Control was acquired by coatings group Seal For Life Industries.
About Seal For Life
Seal For Life provides corrosion prevention, waterproofing, and insulation products. The company offers plastic meshes to protect pipes and pipelines from rocks when backfilled; cathodic protection products; visco-elastic solutions to protect assets from corrosion and water ingress; cold-applied and fused tape products; single wrap pipeline coating systems; coatings for metal pipes; and liquid coating products. It offers products for various markets, such as marine, splash zone and underwater installation, mobile pipeline coating, onshore oil and gas pipelines, offshore, insulation, casing filler, energy, flooring, refinery, cathodic protection, cables and wires, and waste water. For more information, visit www.sealforlife.com.
For product information and inquiries please contact Tim Lockhart, Technical Sales Manager at tim.lockhart@sealforlife.com
---
Flame Control Coatings 60-60A Thermal Barrier Expands Testing and Approvals