Does Your Business Have an SSL Certificate on Your Website?
Does Your Business Have an SSL Certificate on Your Website?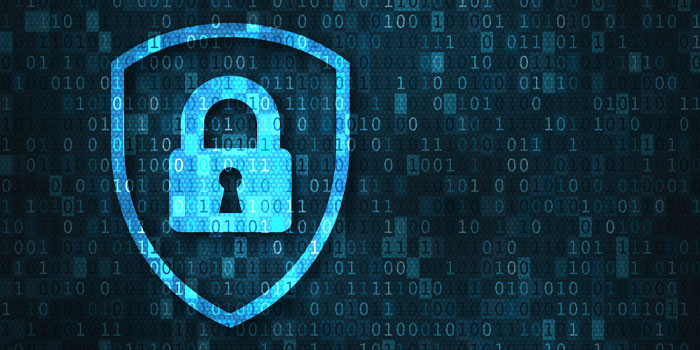 Summer 2020 – Spray Foam Magazine – Currently, over two-thirds of all websites are unencrypted, and Google is taking the next steps to change that.
Google is coming up with every possible way to make us feel secure on the internet.
Now more than ever, we are turning to the internet for practically everything, making online security of the utmost priority and Google is pushing web owners to implement SSL certification. Their aim is to become a trusted search engine. To do that, Google has to show only secure sites in the results so they are giving a rank push to HTTPS sites. Niche Digital Media can help you get that security.
This is What You Need to Know
What is an SSL Certificate? An SSL Certificate is a text file with encrypted data that you install on your server. This allows you to secure or encrypt sensitive information and communications between your website and your audience. SSL Certificates secure: credit card transactions, data transfers, logins, and social media browsing.
You may think of it as an electronic passport. So when you have an SSL certificate all data passed between web browsers and servers remain private and encrypted. If you don't have one, a secure connection cannot be established and a 'Not Secure' will appear in your URL bar (Graphic 1).
Does your website take text inputs in the form of login panels, contact forms, search bars, etc.?
Is your website on HTTP:// and not HTTPS:// ?
If you said YES to both of these questions, your site will be flagged and you will need to install SSL to avoid any risks or warnings. If you don't make this change soon, visitors to your sight will see the "Not Secure" warning and could get scared away.

SSL Secure Warnings: Have you ever visited a website and received the warning listed below? If this is happening on your website, you will want to fix it immediately. The SSL certificate ensures your site provides the most secure connection to your visitors.
SEO Benefits: Besides the fact that Google itself announced that sites switched to HTTPS will receive a bump in rankings, doing so can also lead to a rankings boost over time in any event because visitors will be more likely to browse through sites that they know are secure. The use of an HTTPS site makes Google Analytics more effective. This is because the security data of the website that referred you are saved with the use of HTTPS – it's not with HTTP sites. With HTTP sites, referral sources will just appear as "direct traffic." This gives HTTPS a big advantage for SEO in itself.
Why SSL Certificates are Critical: Private information becomes unreadable to everyone except for the server you are sending information to. This helps protect from Cyber-criminals as they identify weaknesses in networks, especially when information is transmitted. Knowing that their privacy will be retained while browsing your site and knowing that anything that they download, sign up for or purchase won't put your clients at risk due to a lack of security is going to help you to build trust, which is vital to capturing leads and closing sales.
The information they submit could be anything from a banking transaction to credit card information. A hacker could intercept that information in a number of ways, one of the most common is when a hacker places a small, undetected listening program on the server that is hosting a website. That program 'wakes up' when a website visitor starts typing their information. This listening program will begin capturing the information and send it back to the hacker.
When they visit a website that has an SSL certificate, your browser will form a connection with the web server and bind to it. This connection is secure so that no one besides you and the website where you're submitting your information can see or access it.This connection happens instantly. There is no manual work required. They simply need to visit a website with an SSL certificate and their connection will automatically be secured.
How to Obtain an SSL Certificate: Niche Digital Media hosting is specially designed for running Wordpress in a secure HTTPS environment with world-class hosting, lightning-fast Google Cloud platforms and automatic back ups daily. Call or text us today at 561-356-5572 to discuss the security of your website, email us at info@nichedigitalmedia.comor hold your smart phone over the QR code to have us contact you. Let us help you and your website visitors feel more secure



Contact Details
Name:
Email: Email Us
Phone No: 561-356-5572
Does Your Business Have an SSL Certificate on Your Website?