Dodge Momentum Index Moves Higher in May
Dodge Momentum Index Moves Higher in May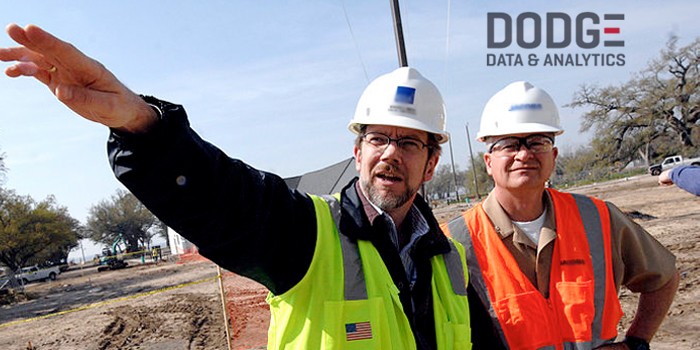 NEW YORK, NY – June 24, 2016 – The Dodge Momentum Index rose 2.4% in May to 119.4 from its revised April reading of 116.6 (2000=100). The Momentum Index is a monthly measure of the first (or initial) report for nonresidential building projects in planning, which have been shown to lead construction spending for nonresidential buildings by a full year. The increase for the Index in May was due to a 6.5% gain for projects entering planning in the commercial sector, which more than offset a 3.4% decline for such projects in the institutional sector. May's increase places the overall Index 3.6% higher than its year-ago level, suggesting further growth in construction activity in 2016 despite the subdued first quarter GDP report and signs that lending standards are beginning to tighten for commercial projects. The commercial portion of the Index rose in May for the second consecutive month and is at its highest level since September 2015. This recent improvement for commercial projects provides some evidence that construction plans are moving forward after the severe drop-off in planning that occurred with the financial market instability in late 2015. At the same time, institutional planning is 1.3% lower than it was in May 2015, settling back for now from the heightened activity reported in late 2015 and early 2016.
RELATED BPI Expands Prerequisites for the Healthy Home Evaluator Credential to Include QCI Certification, ASTM International Approves First Standard for Hygrothermal Models to Manage Building Heat and Moisture, New ASTM Standards Aim to Help with Building Facade Inspections, Including Drone Use, ICC's Ochoa Named Vice Chair HPBCC Policy Committee

In May, six projects entered planning with a value that exceeded $100 million. For the commercial building sector, the leading projects were two warehouses in Staten Island NY – one valued at $304 million and one at $141 million. For the institutional building sector, the leading project was a $252 million neuroscience building at Stanford University in Palo Alto CA.
About Dodge Data & Analytics: Dodge Data & Analytics is a technology-driven construction project data, analytics and insights provider. Dodge provides trusted market intelligence that helps construction professionals grow their business, and is redefining and recreating the business tools and processes on which the industry relies. Dodge is creating an integrated platform that unifies and simplifies the design, bid and build process, bringing data on people, projects and products into a single hub for the entire industry, from building product manufacturers to contractors and specialty trades to architects and engineers. The company's products include Dodge Global Network, Dodge SpecShare®, Dodge BuildShare®, Dodge MarketShare™, and the ConstructionPoints and Sweets family of products. To learn more, visit www.construction.com.
Contact Details
Name: Susan Peterson
Email: Email Us
Phone No: 347-523-4570
Dodge Momentum Index Moves Higher in May