Defense Company Produces Face Shields As A Response to Spike in COVID 
Defense Company Produces Face Shields As A Response to Spike in COVID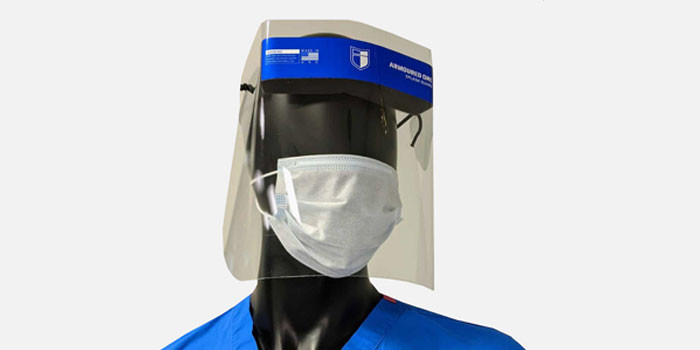 Syracuse, NY - June 29, 2020 - With the recent spike in COVID, Armoured One has responded by producing personal protective face shields. The company's mission is to saves lives by staying one step ahead of the situation at hand. Recent reports indicate that wearing Personal Protective Equipment (PPE) can be an important and effective step in limiting the spread of the COVID-19 virus.
Armoured One is a Syracuse-based safety and defense company known for its dedication to safeguarding schools from active shooters. In response to the shortage of protective masks, Armoured One has been repurposing the material used for their attack-proof glass and film to produce face shields for those on the front-lines. The company donated over 5,000 of these masks in under two months. Armoured One has since boosted their production to meet the nation's growing demand, and now, the face shields have become available to the public.
Armoured One masks are proudly made in Syracuse, New York, using the repurposed bullet and bomb-resistant film. The clear face shields are reusable and easy to clean with bleach, ammonia, or peroxide wipes without streaking or discoloring. They are especially useful in the food industry, schools, and other workplaces that require PPE. Armoured One offers customized shields with personal brandings, such as a company, team, or school logo.
The face shields use unique, custom-built materials to provide ultimate comfort and protection. A more extended, clear protective shield was designed to cover the face and neck, with two length options: either nine or 13 inches. The guard has a comfortable eyebrow foam for daily wear and easily accommodates eyeglasses. A heavy-duty and latex-free, tactical paracord strap and adjustable headband creates secure fit.
For more information on how to protect yourself or your business, please visit armouredone.com. Shields can be ordered at armouredone.com/shield
Contact Details
Name: Armoured One
Email: Email Us
Defense Company Produces Face Shields As A Response to Spike in COVID