Creating a Solution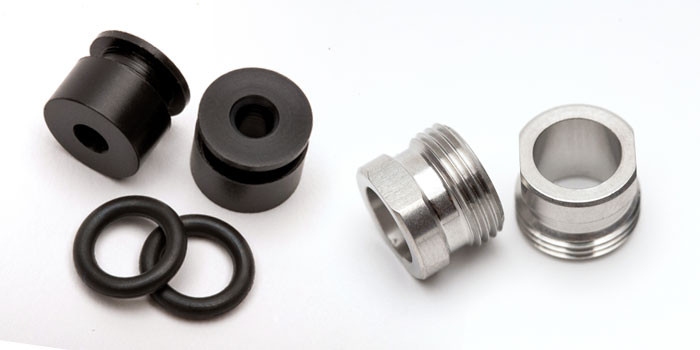 Spray Foam Magazine – Winter 2020 – Darron Haralson is a former Naval Aviation Electronics Technician turned hard working contractor, innovator, and entrepreneur in the spray foam business. He began his career in the contracting business encapsulating crawl spaces for moisture control. After becoming an active member of the National Home Builders Association in 2004, Darron began hearing more and more about the spray foam industry and quickly became interested.
In 2005, he decided to expand into spray foam which would help provide moisture control and insulation to his clients' crawlspaces. After seeing the many advantages of spray foam, he then moved exclusively to spray foam insulation. In 2005, he pulled the trigger and dove in headfirst. Darron says, "You can't do it halfway. Either you're into it whole hog, or you're not into it at all."
During the first five years of being in the spray foam business, Darron noticed he was spending a ridiculous amount of time and money in spare parts for his spray foam guns, due to leakage from the side seals. As failures continued resulting in down time and loss of money, he became motivated to research the cause of these failures in the fluid head of the spray gun. After investigating the causes, Darron progressed on to developing and creating his own solution for this seemingly perpetual problem.
In 2012, after several trials, field tests, and revisions, Darron developed a replacement side seal design that not only stopped the scratching of the mixing chamber, but also appeared to improve the overall function of the gun. His new side seal design allowed the gun to operate faster by reducing surface friction between seals and the chamber. It worked so well for Darron that he decided he could help other spray foam contractors experiencing the same issues. In 2013, he filed for a patent which was issued in September of 2016.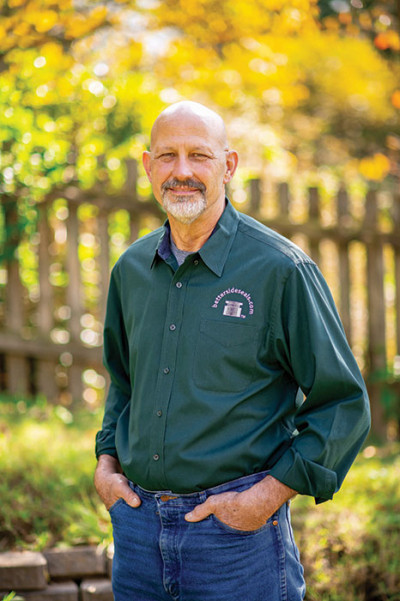 Darron Haralson created an innovative solution for the spray foam industry
Photos by Jamie Wright Images
Darron's new product, "Better Side Seals," prevents the metal to metal scoring of mixing chambers and original side seals. It eliminates scoring of the mixing chamber by reducing the chemicals being applied and the lithium grease, which results in crystallization. He also has a stainless-steel seal for higher pressure materials such as polyurea. His products were developed using open- and closed-cell foam at 1000 psi and 130 degrees Fahrenheit.
Based in Tennessee, these days Darron focuses primarily on his side seal business as well as consulting and helping other spray foam contractors who have experienced similar issues with their guns. A shoulder injury has forced him to stop spraying and focus more on his product and product sales. He states, "Sales ebb and flow, as they do in most product sales. Sometimes, I get orders for 20 to 25 sets at a time, and sometimes new sales of only two to three at a time. Those sales are for customers just wanting to try it out first."
Darron has received numerous positive testimonials over the years, including this one from D.D. in South Carolina, who wrote, "Your side seals allow us to rebuild guns and troubleshoot as needed at a reasonable cost which saves us downtime so we can spray more quality foam." Another satisfied company owner, W.M. in Guam, wrote, "We have been happy with the side seals you carry. Better than steel side seals and the fluid end of the guns have not been apart for weeks now. We simply pick the guns up in the morning and start spraying and we have had better production without having to take apart the fluid housing."
The "Better Side Seals" are reusable day to day and job to job, and according to the results of a year of field testing, they reduce the costs for replacement parts by 80-85%. Darron's aspiration is for spray foam contractors to be progressively productive throughout their workday, and he believes having less mechanical equipment failures will help them do just that.

You May Also Like