Building a Sustainable Future
Building a Sustainable Future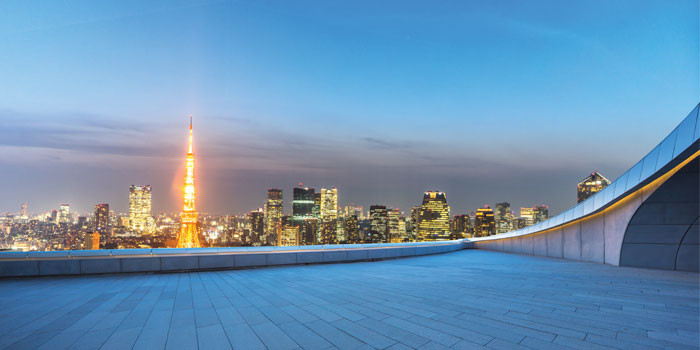 Late Summer 2019 - Japan stretches across a wide variety of climate conditions from its snowy northern coast to subtropical areas like Okinawa in the South. Because of this wide variation in landscape and climate, it's impossible to generally speak of architecture and insulation, but if we had to pick, Tokyo, the island country's capital city, is a great example of the variety.
Japan is a group of islands about 100 miles east of the Asian mainland. It is viewed by many Westerners as a place of mystery, with the clichés that have represented the country for years including geisha, samurai, emperors, salarymen, sushi, neon lights, and wooden huts. Sure, it can be all of these, but there is so much more to the "Land of the Rising Sun."
Dutch architect, Martin van der Linden has lived in Tokyo for twenty years, and he has noticed a recent shift in the Japanese attitude towards architecture and the use of insulation. His company van der Architects is an architectural design business based in Tokyo. Spray Foam Magazine discussed with Martin the reasons for this shift and why he recommends spray foam to his clients.
Educated in many places including the Netherlands, Japan, and the UK, Martin selected Tokyo, Japan as the area to establish his company. Before setting up his own establishment, he decided to gain as much experience as possible working in the Japanese culture like with architect Hiroshi Hara on the Kyoto station and the Umeda Sky Building. In the mid-90s, he was employed by the Japanese office of César Pelli, as well as being a design consultant to the Japanese Ministry of Education's privatized architecture office (EFI) from 1997-1999. Teaching at Waseda University and Tokyo University of Science for around ten years, Martin then decided it was time to launch van der Architects in 2001.

Martin believes that architecture should be a catalyst for change in innovative environments, and like many successful architects, he had his own methodology. "WorkVitamins" consists of:
Initiate: setting the tone and direction for the project using a "Shared Workplace Vision."

Analyze: Understanding the specific needs surrounding the organization, then finding the breaks between an its ideal condition and current situation.
Change: Testing creative ideas to address the issues discovered during the analysis.
Implement: the realization of steps one through three and the design and construction of a truly innovative workplace.
"Architecture is space created for human activity," Martin states. "The role of an architect designing a workspace is to provide users with a variety of spatial choices which will accommodate their changing work needs. Architecture that starts with "WorkVitamins" encourages authentic experiences at work."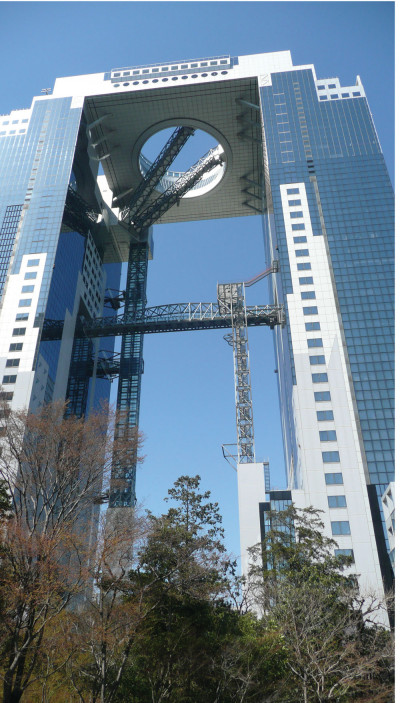 Before establishing his own company, van der Linden worked on prominent Japanese landmarks, such as the Kyoto station and the Umeda Sky Building (pictured).
Discussing Tokyo's historical relationship with architecture, Martin points out, "The traditional view on housing construction in Japan goes back hundreds of years. They requested the houses and buildings be lightweight due to earthquakes and extremes in weather. Temperatures can be cold during the winter and very hot and humid in the summer, so the focus is on keeping the buildings well-ventilated."

Tokyo is a city with many façades like the narrow streets of Shinjuku, the theatrical architecture of Omotesando, or the neon lights of Harajuku. There are often small bars, where street food, beer, and whiskey are consumed late into the evening by the salarymen (white-collared workers who show great loyalty to the company they work for.)
For hundreds if not thousands of years, houses in Japan were not seen as an investment. So adding insulation to a building would not have previously added value because many are knocked down after 30 years. The Japanese have been accustomed to a place tiring out and becoming disposable. The houses get old and people who own them or the land rather demolish an entire building than remodel.
The millennial generation are very aware of sustainability and this thought process is starting to trickle down into many areas of society including building construction. For example, designers and architects are starting to choose materials that change over time to embrace the landscape. However, builders who take these factors into account are not easy to come by.
There is a small jagged-looking house in the center of Tokyo named PATH, which is built almost entirely of concrete. It was designed by ARTechnic architects, whose principal designer Kotaro Ide had the vision to build amongst natural landscapes, like bold rock formations, which can even be found in the center of the city. Many years ago, sustainability methods like recycling old items involved turning tatami mat flooring into mulch for gardens. There was also the ancient process of Yakisugi, consisting of charring the top layer of wood to create a layer of blackened lining, which acted as an insulator and could also withstand higher ignition temperatures. It also became less appealing to termites and other insects. Japan is looking back at these past methods and using them again for future sustainability.
In 2014, Japan established the "Net Zero Energy Building" concept. This energy objective consists of having all recently constructed community buildings be zero-energy by 2020 and attain average net emissions of zero in newly built buildings by 2030. Aware of this sustainability movement, architect Martin van der Linden often tries to specify his jobs based on the "Passive House Principals." These (Passichaus) were introduced in Europe by Dr. Feist in the early 90's, and they were a set of rules to make the building cozier, cost effective, healthy, and environmentally friendly.

Martin recently used spray foam in a Tokyo new-build, where a two-person team sprayed the walls and the ceiling for a better airtight envelope, within a span of three days. The surface area preparation prior to application was vapor sheet on an ALC panel (Autoclaved Lightweight Concrete), which is a sustainable green building material. These panels are made of cement, lime, gypsum, and aluminum additives to help create bubbles within, hence making the panel lighter and more thermally efficient.
"We specified foam on this project in Tokyo and we tried to use 'Passiv House' principles," Martin elaborates. "This means making the house air-tight, well-insulated, and using mechanical air ventilation, which was chosen because the project is located on a big street with a lot of traffic. Research showed us that spray foam works well in this case because of the PM 2.5 filter, which filters the air inside the house."

The building's measurement was just over 1,082 square feet and the team installed two inches of foam. Martin highlights the details by saying, "We used Icynene foam. When it was discussed with the contractor, they told us they were going to use a Hokkaido-style insulation, which generally has a colder climate in the North."

This particular building was sprayed during the month of May, which is the ideal time to be working on construction. The mornings are cool and the days are often sunny but not yet humid and sticky. As soon as June rolls around, the temperatures start to climb and the intense humidity can be unbearable.

Spray foam is perfect in a humid climate because it seals off the outside elements helping the building to become a more climate-controlled environment, in addition to the benefit of stopping moisture from penetrating through its barrier. The expansive properties of spray foam can get into the tightest areas of the building, allowing it to completely seal any gaps or holes, which would potentially allow in the heat and humidity. Closed-cell foam in particular creates a waterproof barrier, which thwarts any moisture from getting through.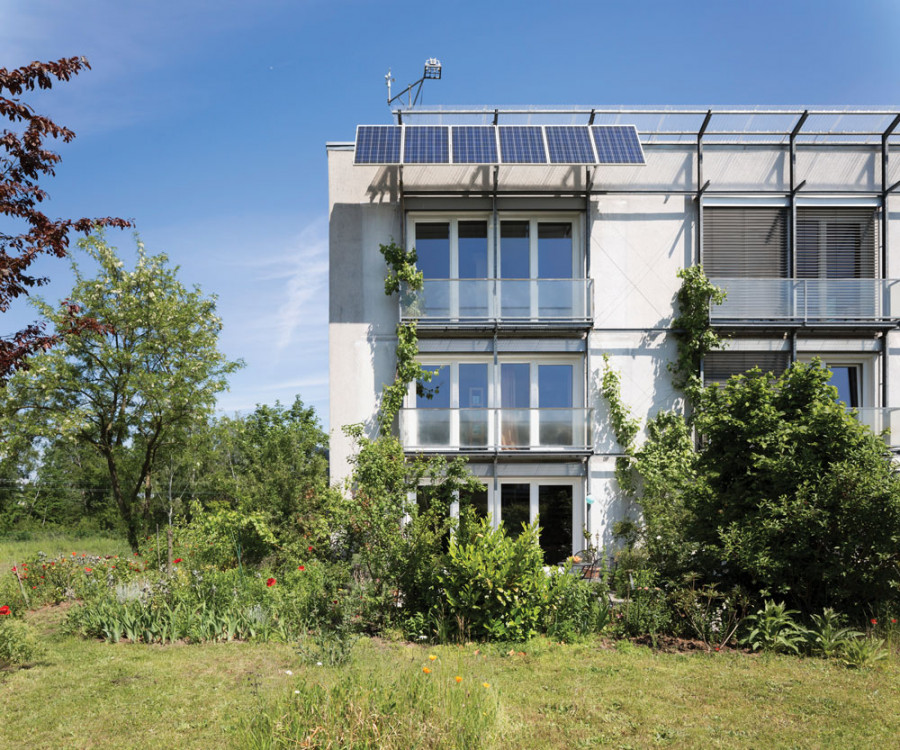 Above: The world's first house using the passive technique is in Darmstadt-Kranichstein, Germany; Below: For the recent new-builld in Tokyo, Martin's team used open-cell foam on the interior walls to super insulate the structure.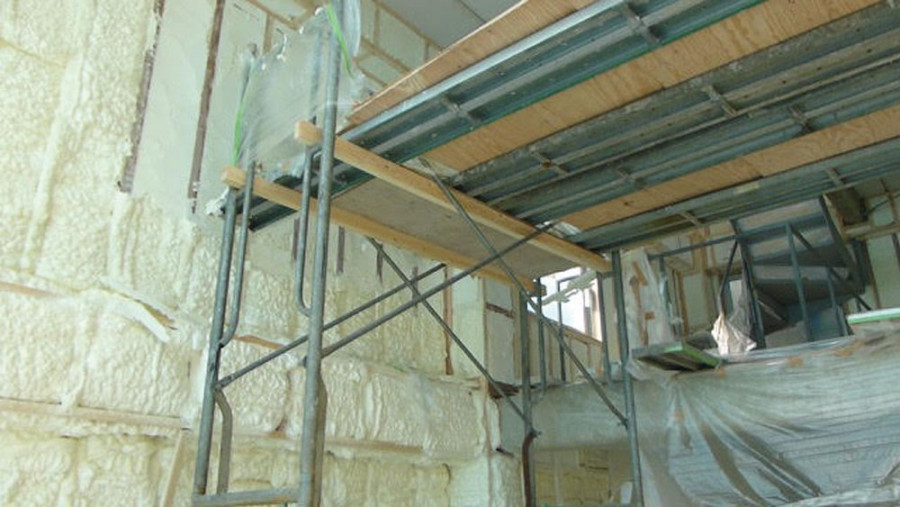 Doug Kramer CEO and president of Icynene-Lapolla states, "Japan has always been a progressive market and simultaneously focused on the environment. They have always led the charge embracing spray foam, and they strive for environmentally friendly solutions. Icynene-Lapolla is a proud supplier to Japan and will soon be introducing a new HFO there."

Japanese architecture is forever evolving and changing, and the ntroduction of conscious sustainability will change it once again. During the early 7th century, known as the Asuka and Nara periods, they built wooden structures, including shrines and temples built by the noblemen. It was seen as the breakthrough period for art and sophistication in Japan. The Heian period in the 9th century had more of a Chinese influence, due to architects traveling to China and learning new skills and materials.
The Kamakura and Muromachi periods followed this era, where the architecture became more minimalist, due to cultural influences like the samurai warriors and teahouses. Instead the intricate detail was mainly focused on the outside—the Japanese garden. Fast forward to after World War II, Japan's influence looked towards western architecture. The introduction of metal and stone into modern designed buildings contrasted the nearby more traditional wooden style buildings. Even today, diversity is evident in Tokyo's architecture from the angular structure of Audi's "The Iceberg" to the wooden Shōfuku-ji, the city's oldest building built in 1407.
Like its architecture, the Japanese appear to have a number of contradictions and possible inconsistencies. Their recycling efforts appear to be more consistent, similar to that of the West. The garbage is systematically separated into waste and recycling (even cup tops have a separate bin) but the packaging in wrapping products, like a supermarket apple in lattice Styrofoam, counteracts these efforts. This mindset is starting to evolve and change like the buildings. People are generally taking notice of the effects that their decisions make on the environment and their wallets.

The growing popularity of applying spray foam in Tokyo buildings not only features energy efficiency but also helps the wallet. It saves money on heating and cooling costs, improves air quality, reduces entry points for pests, and helps strengthen structures. Due to Japan's diverse climate, spray foam is ideal in both the humid heat of the central and Southern prefectures and the cold damp climates of the North.
Like many developed countries, Japan has industrial standards (JIS) and codes to adhere to, but few developed countries have the extra threat of major earthquakes like they have experienced. Thankfully, Japan has the most demanding earthquake building standards in the world with the building codes updated often and the contractors having to adapt to strict guidelines and updates. After 1981, "shin-taishin" code was required by, and anything before that is referred to as "kyu-taishin," which drastically affects the price of the property.

Earthquake Resistant Features:
Pillars, beams and walls are thicker to provide more strength against earthquakes
The taller the building, the higher the degree of shaking
With many earthquakes, there is potential for damage and anything over a magnitude 7 may require large scale repairs or additional reinforcing
Vibration Control - Seishin:
Not required by law but many new-builds take this into account, and it is recommended by the architect if building a high-rise
Dampers absorb some of the energy of earthquakes and reduce the shaking by some degree
Due to energy efficiency awareness and the Japanese frequently rebuilding or remodeling architecture, spray foam is starting to make a large impact on these renovations. Architects like Martin van der Linden, who are educated in not only design but materials too, are paving the way for this type of insulation in the Japanese market. In addition to the architects, there are large, well established spray foam companies entering into this marketplace and introducing the Japanese to high quality foam.

Contact Details
Name: Danielle Macdonald
Email: Email Us
Disqus website name not provided.
Building a Sustainable Future