Building a Safer, Greener Canada
Building a Safer, Greener Canada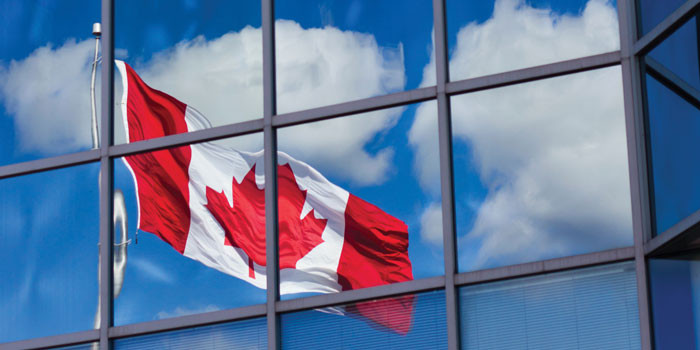 Spray Foam Magazine – Show Issue 2020 – The start of a new year ushered in new updates for Canada's National Building Code. The changes were made in order to improve the safety and energy efficiency of newer and future homes. Although the consumer will initially spend more money during the construction phase, the long-term savings, i.e. fuel costs, will be well worth it over the span of a lifetime. In addition, structures will be better suited to handle extreme weather conditions such as heavy wind and harsh climate conditions. According to CBC news, "Each municipality will have the option to enforce the code, or sign that responsibility over to the province."
No structure is sound without sturdy overhead protection. Over time, exposure to the elements will pick a roof apart. Canada's National Building Code assures roofs will use stronger, more durable materials and apply more insulation in order to prevent weather damage.
Being comfortable in your home is priceless. When facing extreme climates, proper insulation is imperative. This is why homes will now be required to have insulation in the walls and under the concrete in basement floors as well. This change applies to all new builds, not just for rural areas that aren't up to the current code.
Safety is always at the top of the priority list in this industry. In an effort to avoid bathroom accidents, where approximately 40 percent of slip-and-fall accidents occur, a shower grab bar is now a code requirement in all homes.
Energy efficiency is key for saving money and paving the way for a greener future. Choosing the right products for a new build has a lasting impact on the environment for decades to come. A combination of spray foam and traditional fiberglass insulation is a common way to seal the structure without leaving as much of an ecological footprint.
Basements aren't just for storage any more these days. Consumers use this extra space for man caves, entertainment areas, and so on. All basements are now required to be fully insulated. ICF, interconnecting foam, will most likely be a primary choice for these types of jobs. A major change in code is that the concrete used in the basements must now be more durable and more waterproof.
Moving forward, these new changes will ensure building procedures are more uniform and safer than ever before. Consumers will rest easier in the comfort of their homes and also know they are saving money along the way. This is yet another example of the impact this industry has on the environment and consumer quality of life.

Disqus website name not provided.
Building a Safer, Greener Canada