BPI Expands Prerequisites for the Healthy Home Evaluator Credential to Include QCI Certification
BPI Expands Prerequisites for the Healthy Home Evaluator Credential to Include QCI Certification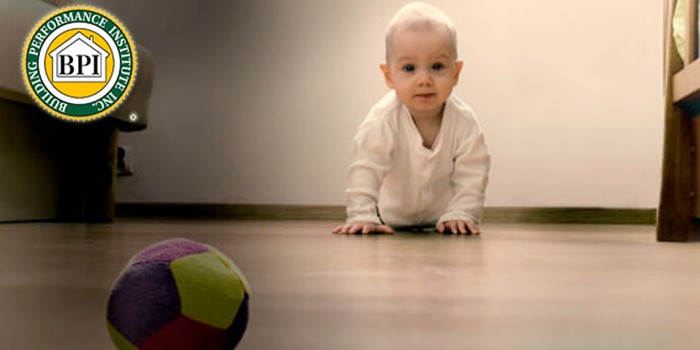 MALTA, NY – May 11, 2016 – The Building Performance Institute, Inc. (BPI) launched the pilot exam for the Healthy Home Evaluator (HHE) credential last Monday, April 4, and expanded the list of certifications that qualify as a prerequisite for taking the HHE exam to include BPI's Quality Control Inspector (QCI) certification. This effectively expands the pool of certified professionals qualified to sit for the HHE exam.
As approved by the HHE Certification Scheme Committee, any BPI certified professional who holds either an active Building Analyst (BA), Energy Auditor (EA) or QCI certification is qualified to take the HHE exam. The 50-question HHE written exam builds upon the knowledge, skills and abilities already demonstrated by the BPI BA, EA or QCI professional. There is no HHE field practical exam. The results of the pilot test cycle will be used to set passing scores for the national exams.
"This addition expands the opportunity for the HHE to serve the national low income Weatherization Assistance Program, where the QCI certification is required," said Larry Zarker, BPI CEO.
RELATED ASTM International Approves First Standard for Hygrothermal Models to Manage Building Heat and Moisture, BPI Launches Homeowner Blog, ICC's Ochoa Named Vice Chair HPBCC Policy Committee
The Department of Energy's (DOE's) Weatherization Assistance Program requires that all work performed with program funds be inspected by a certified Quality Control Inspector. The QCI certification is an advanced credential that goes beyond the knowledge, skills and abilities of the BPI Building Analyst. It is the most advanced of four BPI Home Energy Professional certifications accredited by the American National Standards Institute (ANSI) and developed with support from DOE.
About the HHE Credential: Developed in partnership with the Green & Healthy Homes Initiative (GHHI), the HHE credential verifies the competencies required to conduct in-depth healthy home environmental risk assessments. The Healthy Home Evaluator assesses home-based environmental health and safety hazards and provides a prioritized list of recommendations to address those hazards.
Written exam only
50 questions
BPI Building Analyst, Energy Auditor or Quality Control Inspector certification prerequisite
Exam cost: $200.00
Take pilot exam at any BPI Test Center or the 2016 ACI National Conference in Austin, TX - April 4-7, 2016
Learn more about the HHE credential at www.bpi.org/hhe.
To take the pilot exam at any BPI Test Center, find a Test Center near you.
About the Building Performance Institute: BPI is the nation's premier building performance credentialing, quality assurance and standards setting organization. BPI develops technical standards using an open, transparent, consensus-based process built on sound building science. BPI is approved by the American National Standards Institute, Inc. (ANSI) as an accredited developer of American National Standards and as a certifying body for personnel credentials.
Contact Details
Name: Building Performance Institute, Inc.
Email: Email Us
Phone No: (877) 274-1274
BPI Expands Prerequisites for the Healthy Home Evaluator Credential to Include QCI Certification