BPI Announces the Jon Siemen Memorial Scholarship Program
BPI Announces the Jon Siemen Memorial Scholarship Program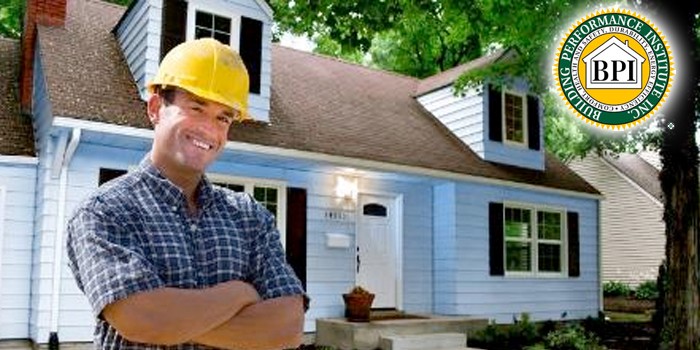 MALTA, NY – October 5, 2016 – The Building Performance Institute, Inc. (BPI) announced the Jon Siemen Memorial Scholarship Program to help industry professionals make a difference in home comfort, health, safety, and energy efficiency.
The Jon Siemen Memorial Scholarship has been developed to honor the life, memory, and work of Jon Siemen, BPI Technical Relations Representative, who passed away in March 2015.
Over the years, Jon was involved in administering BPI exams, contributing to standards and certification development, performing quality assurance reviews and answering technical questions presented by contractors, candidates, and proctors. Jon was a beloved member of the BPI family and is dearly missed.
The Building Performance Institute, Inc. will award this scholarship to four recipients annually - one recipient for each of the four Home Energy Professional (HEP) certifications. To be eligible for this scholarship, an individual must work with a weatherization program and present documentation that they meet the prerequisites for the certification for which they have applied.
RELATED BPI Accepting Applications for Standards Technical Committees, Healthy Home Evaluator (HHE) Second Pilot Certification Form Now Available, Spray Foam Insulation and California's Goal for Zero Net Energy, Importance of Resiliency in Buildings Codes/Standards Stressed at White House Event
Recipients of the Jon Siemen Memorial Scholarship will take the written and field exams, for the certification designation indicated on the application, at no cost. BPI will also help the scholarship recipients with training and exam coordination.
To review the instructions and application for the Jon Siemen Memorial Scholarship, please visit www.bpi.org/SiemenScholarship. The instructions include the scholarship specifics, how to apply, who should apply, deadlines and eligibility requirements.
For any other questions and to submit applications, please contactSiemenScholarship@bpi.org.
About the Building Performance Institute: BPI is the nation's premier building performance credentialing, quality assurance and standards setting organization. BPI develops technical standards using an open, transparent, consensus-based process built on sound building science. BPI is approved by the American National Standards Institute, Inc. (ANSI) as an accredited developer of American National Standards and as a certifying body for personnel credentials. For more information on BPI, visit www.bpi.org/pros.
Contact Details
Name: Building Performance Institute, Inc.
Email: Email Us
Phone No: (877) 274-1274
Disqus website name not provided.
BPI Announces the Jon Siemen Memorial Scholarship Program