ASHRAE Opens Registration for Third International Conference on Efficient Building Design
ASHRAE Opens Registration for Third International Conference on Efficient Building Design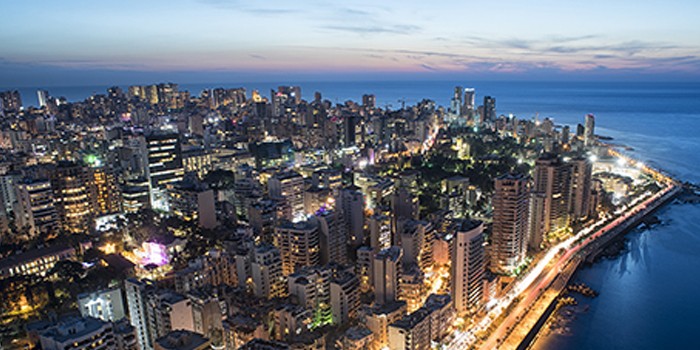 ATLANTA, GA
– June 8, 2018 – ASHRAE has announced that registration is open for the Third International Conference of Efficient Building Design, 4-5 Oct. 2018 at the American University of Beirut, Beirut, Lebanon.
The conference is organized by ASHRAE, the ASHRAE Lebanese Chapter, the Munib and Angela Masri Institute of Energy and Natural Resources and the Department of Mechanical Engineering at American University of Beirut.
It provides advanced research on the topics of building and bioclimatic designs for attaining occupant comfort and good environmental quality for addressing systems and technologies adapted to the moderate and hot humid climates of the MENA region. The conference consists of specialized and organized sessions, as well as oral and poster presentations.
"The International Conference includes presentations from experts and professionals who understand the challenges and latest findings relevant to hot humid climates in the gulf region," says Nesreen Ghaddar, Ph.D., conference chair. "This conference provides the latest research and development in the field of indoor air quality and addresses the impact of low-energy design on occupant health in different building sectors."
RELATED Multifamily Builders and Developers Remain Positive about the Apartment and Condo Market as Demand Continues, Dodge Momentum Index Moves Higher in April, National Roofing Contractors Association Announces June 3-9 is National Roofing Week

Conference topics include:
Alternative Energy Use in Buildings
Energy Efficiency and Thermal Comfort
Energy Conservation Strategies
Indoor Air Quality and Thermal Comfort
Modeling Simulation, and Standards
Heat Recovery and Applications
Additionally, the ASHRAE Learning Institute (ALI) will offer two courses led by experienced professionals from within the region, providing real-world engineering guidance. The course schedule is as follows:
3 Oct. 2018
Designing for IAQ: Complying with Requirements of Standard 62.1 (MENA) (6 Hours)
Hassan Younes, Member ASHRAE
Don Brandt, CEM, Member ASHRAE, BEAP
Standard 90.1: HVAC/Mechanical and Appendix G (MENA) (6 Hours)
Hassan Younes, Member ASHRAE
Don Brandt, CEM, Member ASHRAE, BEAP
All courses are eligible for Professional Development Hours (PDHs). Credits correspond to the hours of instruction.
Panel discussions will include recommendations from industry experts and decision makers based on research to generate better design and preserve healthy environments. Keynote speakers, Qingyan "Yan" Chen, Ph.D., Dan Hamza and Arsen Melikov, Ph.D., will focus on different aspects of indoor environmental quality and energy efficiency.
For more information on the Third International Conference on Efficient Building, including complete program, conference and course registration, visit ashrae.org/beirut2018.
About ASHRAE
ASHRAE, founded in 1894, is a global society advancing human well-being through sustainable technology for the built environment. The Society and its more than 56,000 members worldwide focus on building systems, energy efficiency, indoor air quality, refrigeration and sustainability. Through research, standards writing, publishing, certification and continuing education, ASHRAE shapes tomorrow's built environment today.
Contact Details
Name: Allen Haynes
Email: Email Us
Phone No: 404.446.1677
ASHRAE Opens Registration for Third International Conference on Efficient Building Design