ASHRAE Announces Launch of Building Energy Quotient Portal 'As Designed' Rating
ASHRAE Announces Launch of Building Energy Quotient Portal 'As Designed' Rating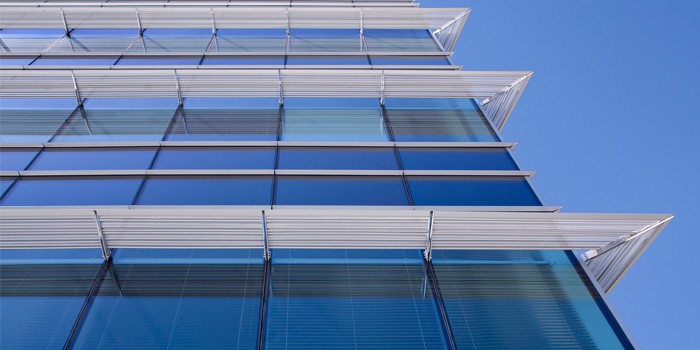 ATLANTA, GA – April 17, 2018 – ASHRAE announced the recent launch of the As Designed rating of its Building Energy Quotient (Building EQ) Portal, providing a faster, more automated approach to receive a Building EQ Performance Score.
Both the In Operation and As Designed ratings are now available in the Building EQ Portal. As Designed rating compares potential energy use based on the building's physical characteristics rating systems with standardized energy use simulation and can identify whether a building is achieving its design potential when compared to the actual energy performance measured with the In Operation rating.
As Designed rating:
Uses standardized energy use simulation of the candidate building.
Is based on a building's physical characteristics and systems.
Is independent of occupancy and operating variables.
Compares potential energy performance between buildings with very different operational and occupancy profiles.
Models only the candidate building for consistency between the two ratings.
Is applicable to both new and existing buildings.
"We are excited to launch the As Designed rating as a complimentary tool for easily benchmarking energy performance, which can stimulate the adoption of high performance building techniques to achieve full design potential," says Hugh Crowther, Building EQ committee chair. "The Building EQ program offers a unified system of both asset and operational ratings, helping building owners make informed decisions on how to improve energy performance, reduce cost and effectively manage their building portfolio."
Both evaluations – In Operation and As Designed – can be used independently to compare a candidate building to other similar buildings in the same climate zone or together for an assessment of a building's design potential compared to actual operation.
Building EQ rests on ASHRAE methodologies and standards and the experience of credentialed practitioners. These characteristics assure owners they are receiving reliable and consistent results and recommendations.
Other features include an Online Data Entry and submission process, Median EUI calculation aligned with ENERGY STAR® Portfolio Manager and an improved submission approval process.
About ASHRAE
ASHRAE, founded in 1894, is a global society advancing human well-being through sustainable technology for the built environment. The Society and its more than 56,000 members worldwide focus on building systems, energy efficiency, indoor air quality, refrigeration and sustainability. Through research, standards writing, publishing, certification and continuing education, ASHRAE shapes tomorrow's built environment today.
Contact Details
Name: Allen Haynes
Email: Email Us
Phone No: 404.446.1677
Disqus website name not provided.
ASHRAE Announces Launch of Building Energy Quotient Portal 'As Designed' Rating