Applying Technical Knowledge to Practical Solutions
Applying Technical Knowledge to Practical Solutions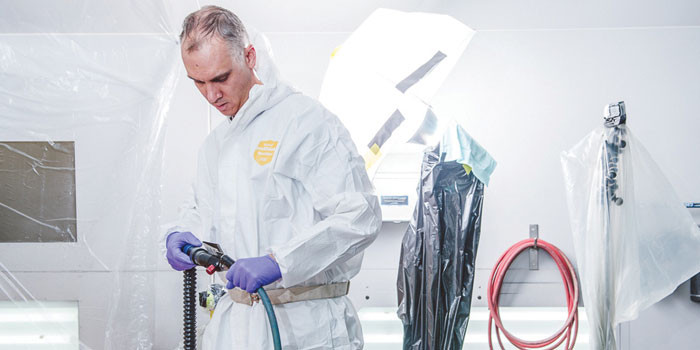 Spray Foam Magazine – Fall 2020 – Spray Foam Magazine sat for a conversation with Chris Janzen, BASF's Head of Technical Service Construction Spray & QATP, PM North America about supporting a multifunctional team to success.
How long have you been in the SPF industry? I've been in the industry with BASF for almost 20 years and I have recently taken on the role of leading the technical service team while continuing my previous responsibilities of overseeing our spray foam quality assurance, training, warranty and field services department.
I've been managing the quality assurance and training program, warranties, and field applications services for our spray foam group for several years now. When I started it was with a small team in Canada and then my role expanded to include the U.S. team. Now I cover all of North America for spray foam.
Prior to leading a team, I spent several years educating spray foam applicators in our training center and in the field; advancing their knowledge of foam and product use. At BASF, I started as a chemist in the lab, formulating both closed-cell and open-cell foams and developing systems for some of our in-plant applications. I had the opportunity to provide technical support, product testing, and quality control to support our production facilities.
What exactly does the Head of Technical Service Construction Spray & QATP do? My team supports the spray foam market in several ways: product development; codes, standards and credentials; spray foam and application training.
Tell us about your team? We have a dedicated development and applications team across North America focused on providing solutions for our customers.
What is the most challenging aspect of your job? With lots of traveling and conference calls, it seems like there's not enough time in the day to connect with the team. However, improved communication and digitalization tools have made it easier to touch base.
What skills do you need to be successful at your job? Terminology is a lot different in a lab or standards meeting than it is working with applicators. It's important to be able to analyze a situation, troubleshoot, and then apply that technical knowledge into practical solutions for the field.
What is your favorite aspect of your job? I really enjoy the learning and problem solving that goes along with working in the spray foam industry. Every day and every job site is different with its own unique challenges. I started spraying with a D-gun on an H3500 and had to troubleshoot the gauges on a regular basis, and that early equipment really helped develop the skills to work on the newer, more robust equipment available today.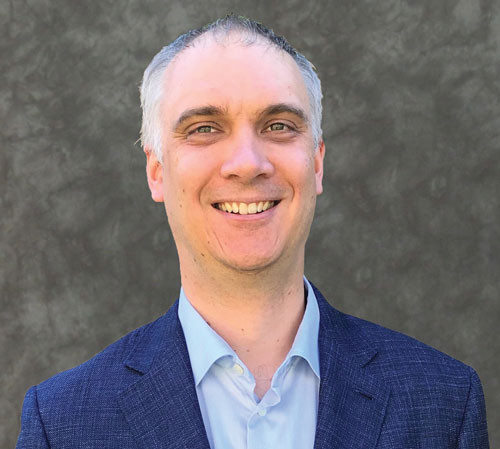 Chris started at BASF as a chemist formulating different types of foams and developing systems for some in-plant applications. He also provides technical support, product testing, and quality control to support production facilities.
Photos courtesy of BASF
Where do you see the spray foam industry in the next five years? The spray foam industry is going to continue to grow. The products continue to have improved performance characteristics and more benefits to the end users over conventional insulations.
How has COVID-19 complicated your job and how have you managed to adapt to procedures/changes in the workplace? COVID-19 has brought many challenges to how we normally work. Typically, we're traveling to customers or test labs. Now with travel and visitor restrictions in place, we're working more virtually with customers and third-party testing agencies.
What's it like to work for BASF? For BASF safety is paramount. They truly put an emphasis on safety of the employees, while making sure we are supporting our customers and getting product out of the production facilities.
BASF is proud to state that they 'Create chemistry for a sustainable future,' is there anything you do personally to help the environment? I'm excited about educating people on spray foam and the benefits it brings to the building envelope. I'm especially excited about the reduced CO2 footprint that the HFO blowing agent brings. I've had the opportunity to do several webinars for the architectural community and I really enjoyed engaging with them and answering their questions on how to make their projects more sustainable and energy efficient.
Where do you live and do you have to travel with work? I live in Milton, ON, just outside of Toronto. I have the opportunity to see customers locally. My team members are spread out across the continent, so I'm frequently traveling to spend time with them and our customers. Since BASF is a global company, I've been privileged to collaborate with colleagues in China and South Korea.
What job did you dream of doing when you were a child? I always pictured myself in the science field, but more along the lines of a teacher or an astronaut!
What do you do in your spare time? My family and I really enjoy the outdoors. We like to camp regularly and enjoy hiking and biking in the forests around our hometown. Recently, our son shared that he liked kayaking, so we've added that list of family outings as well.

Applying Technical Knowledge to Practical Solutions